Aura (18)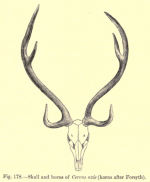 Thu, 15 Nov 2018
Edinburgh
1984
Paddy Reilly sat slumped in a swivel chair behind the desk in the Annabel's office. He stared at the framed pictures of Hibernian FC heroes on the far wall. Gordon Smith, Bobby Johnstone, Lawrie Reilly, Eddie Turnbull and Willie Ormond. The Famous Five.
Jimmy Roccio shifted uncomfortably in the seat opposite him. Reilly's eyes were glassy. There was white dust on the mahogany desk surface.
'Paddy,' he breathed. 'Fucking spit it out.'
Reilly looked round slowly. He shook his head and reached for the tumbler on the desk. He skulled the drink and chewed ice.
'Lyle's been on the phone,' he said. 'Cell's a fucking mess. Said Turnbull let that wee fud go in alone. That savage wee fuck.'
Roccio dragged his hands down his face. Reilly trained his eyes on him and leaned forward.
'You know what it's going to cost to sink this? If it's fucking sinkable. Keep it clean, I said. Didn't I fucking say that? Wee fud. You know the stories I've heard about him? And I thought it was all shite. You know what we're surrounded with? Gossips. Fucking gossipy fishwives. They all want to be a little bit closer, a little bit higher up, and they think the way to fucking do this is - '
'Why'd you send him?' Roccio barked. He reached for the bottle on the desk and took a long draught. He watched Reilly carefully. Eyes scored with red lines. Dilated pupils. Watery dribbles running from his nose. He breathed and tried to think fairly. He's lost his daughter. He's losing turf. New businesses. Rival businesses. He's haemorrhaging money playing catch up. He's haemorrhaging money on impulse hits.
He's losing his marbles.
Reilly fluffed his hand over the desk and rubbed the powder remnants over his gums. Roccio winced.
'Lad's a good bag man, a good juice man. Clinical. For a scrawny fuck... I... '
He trailed off. His fingers circled the white dust. Roccio snapped.
'Fucking stop that. I'll pick you up a half dig from the International. This doesn't fucking befit a man of your - '
'Jimmy Cooke was round here when that wee bastard starting running for me,' Reilly breathed. Sweat glistened on his forehead. 'Telling me how he saw him fucking stabbing women's knickers on a lawn in Dumbiedykes. Middle of the night. Off his tits. Stabbing woman's knickers. Bras and shit.'
Roccio swallowed. He looked away. Reilly reached for a rolled-up tenner and smoothed it out.
'Breeks round his ankles, fucking shitin' on them, Jimmy said. On someone's fucking lawn,' he breathed.
Roccio ran his fingers through his hair and grasped a clump, tightening his grip.
'Do you know what I thought?' Reilly whispered. 'I thought, that sounds quite a fucking stretch. Seems a bit fucking unlikely.'
He reached down and slid a drawer in the desk open, removing a sharpened screwdriver. His head jerked up and his red eyes bored into Roccio's.
'Get onto Turnbull. Tell him to bring that wee fuck in. We'll sort this ourselves. Right now.'
Roccio laid his hands on the table. His eyes were distant. He seemed to be turning things over in his head.
'I'll bring him in,' he muttered.
*
Davey Turnbull parked his Golf and stepped out into the cold night, slamming the door behind him. He hurried past St Leonard's Medical Centre, turned off the Pleasance and descended a series of stone steps. A winding pathway down a grassy slope took him into Dumbiedykes.
In the darkness, the shabby housing scheme nestled beneath Arthur's Seat took on an ominous quality. Two ten-storey tenement blocks loomed over the lower-rise blocks spread around them. The tower blocks were dirty, stained and crumbling at the edges. Piles of bin bags festered by doorways. Laundry hung from balconies. Turnbull paced over cracked paving slabs. He passed a stone planter - covered with wooden cladding - separating two smaller blocks, and stopped at number twenty-eight. 
He caught his breath and checked his watch. Glanced behind, scoped the parking lot. He clasped the metal handrail and pulled himself up the steps, punching the buzzer for flat number eleven.
He waited. The intercom crackled, the door emitted an angry static burst and he tugged it open. The stairwell smelled of piss, shit and weed. Blue paint peeled from the concrete walls. He rushed up the stairs, taking them two at a time. 
Sim was leaning out of the doorway of number eleven as Turnbull struggled up to the landing. He was swaying. His face was flushed. Turnbull looked back down the stairwell, ushered him back into the flat, and closed the door behind them. They stood in the darkness of the hall. Sim squatted down and looked up. He was wearing a t-shirt and Turnbull noted the track marks in the crook of his arms. Welts and scabs. Discoloured, raised scars. There was a huge purple bruise running down his forearm. Sim followed his eyes.
'You fucked up,' Turnbull breathed.
'Blew a vein,' Sim slurred. His voice was broken, high-pitched and whiny; it had a vague sing-song quality to it.
'Not that.' Turnbull wrinkled his nose and glanced down the hall. The smell was appalling. 'The fucking station. Paddy's raging. You're in for it. I'm probably in for it. We have to go.'
Sim scratched at his arm.
'I'm not going anywhere.'
Turnbull sunk down to his level. He leaned in close.
'You're a fucking loon, boy. A fucking loon. You need to listen to me carefully or you'll be eating your own balls in a few hours. If you think I'm fucking joking you've got another thing coming. I've see you looking glaiket as fuck in meetings. You think because you've shifted a few bags and knocked a few heads you're made. You've no idea what these people'll do when someone dicks them over, humiliates them. You've no idea.'
Sim was sweating profusely. His fingers worried the carpet and he shifted his back against the wall. His watery eyes avoided Turnbull's as the older man pressed close.
'Remember Big Ewan Pilton? Fat fuck that jibbed Paddy out of ten grand? The Gracemount package? Mind all that? When'd you last see him?'
Saliva bubbled out of Sim's mouth. Turnbull slapped him; he hawked spittle and fell to the side.
'Aye, you haven't, because he's buried in Sighthill. And he wasn't fucking dead when they buried him, either.'
Sim crawled down the hall. Turnbull rose and aimed a sharp kick at his belly. He slumped to his stomach, wheezing and drooling, fingers scraping at fabric.
'Chuck some clothes in a bag. There's a place we can go. You need to lie low. We do. You made your fucking loon choice and I'm not suffering the consequences for you.'
Sim waved his hand. He nodded repeatedly, struggling to his feet and lurching through to the living room.
Turnbull followed him, passing by the tiny bathroom. He looked to his right. The white vinyl flooring was covered with a layer of grime. A large mound of stained, soaking bog roll had congealed into a spongy mass. Stacks of empty shampoo and shower gel bottles, cardboard bog roll tubes under webs of dust. Smears all over the tiled walls. Browns and reds. Handprints. Shitey handprints.
Jimmy Roccio's stout frame was slumped over the toilet. His head was in the basin. His arms were hanging limp by his sides. Turnbull coughed. He looked down the dark hall and back at Roccio's dead figure. The back of his head. Greasy clumps of hair slicked against the manky rim of the toilet pan.
'Baws.' He whispered, feeling momentarily lost. Sim was clattering about the living room. Turnbull wandered through. He held the wall for support, sensory reassurance. A small lamp was perched on a table by the sofa and he watched Sim lobbing clothes into a backpack in its weak glow. The room was the strongest source of smell. It was rancid. He saw the rows of jars lined up along the skirting board. Unopened glass jars, full of pale yellow liquid. 
Full of piss. Sim was swaying in front of him, the backpack over his shoulders. He spoke slowly.
'There was someone. Someone already here.'
Turnbull looked at the tiny dots of his pupils and past him to the strange straw figures on the table by the lamp. He lingered on them, a small army of straw men. He felt a rhythmic pulse within himself; a rare flicker of dread.
'Aye, I saw,' he breathed. 
Sim looked at his feet. Turnbull blinked. His eyes adapted to the dull light and he spied gluey stains all over the sofa, the carpet. Semen smells amongst the piss. He wrinkled his nose at the stench, and returned to the present.
'Right,' he said. 'Right, well at least you've sealed the deal. No grey areas.'
*