Pride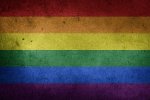 Tue, 08 Jun 2021
2 likes
I was a late bloomer; I only came out at thirty-two. I was ready to come out at eighteen, but my younger brother pipped me to the post, leaving me fearful of it because I didn't want my parents to have two gay children.
It was easy for my mom because she, being a single mother and a rock to us both, didn't mind who or what we were as long as we were sensible and happy. My dad on the other hand was a different story. He was not disappointed about my brother being gay, more he was angry in which the world we lived in, eighteen years ago, treated gay people. He didn't want him to be victimised, especially at the tender age of fourteen.
I was envious of my brother, as he got to openly go to the gay bars and have relationships, proper relationships. I was stuck with the pressure and expectations that family put on me regarding a boyfriend. I felt obligated to enter a relationship, with a man, which I wasn't completely comfortable with, yet did it anyway.
I went out with Savi, twice. The first time for three weeks and the second time for four. I knew straight away that we weren't a perfect fit, because he was a man, but I gave it a go anyway, twice. The second time we were going out, he was talking about kids and marriage, and I just couldn't string him along any further, it wasn't fair on either of us.
I lived that lie, pretending to be actively seeking a relationship, with a man, until I met Jacqui. She was the one that got away. I came out properly after meeting her.
I thought it would be hard, but it was surprisingly easier than I had anticipated. Once the words came out, the relief I got was immediate. I was holding onto those words like a dog to its favourite bone, yet once they were said a few times and people congratulated me on admitting it, life became easier. Suddenly I was out and proud.
My aunt, Fiona, and her wife, Lorraine, decided to secretly book a hotel in Smithfield in Dublin to bring me to my first pride parade in June 2017. We got matching 'squad' t-shirts, put paint on our faces and wore flags that were like superhero capes.
After we checked into the hotel and freshened up, we decided to brave the blistering heat and find a nice spot, in the shade, where we could join in on the festivities. As we waited for the parade to reach us, we dropped into a pub along the route to cool down.
It was a very dark, deserted establishment in comparison to the other pubs on the parade route, which were decorated accordingly. We were the only bit of colour there. As we ordered three ciders, we felt deathly stares pointed in our direction. We decided to hold onto our capes with our chests out and our chins up, proud of who we were. We found a table by the window, easily, and started to have the chats.
 After the first cold bubbly cider went down a treat, we looked out the door to see if we could spot any sings of merriment. We collectively decided it was safe enough to have another drink, even just to avoid the crippling heat. Halfway through the cool, yellow, bubbly liquid that gave me, personally, a great buzz because I didn't usually drink, we heard music. Startled, we looked at each other in shock, we were missing it! 'Put the beer mats on top of the glasses!' Lorraine ordered as Fiona took one more, big slug of her drink. 'C'mon Fi! I heard, already at the door afraid to open it. Once the other two Bridie's, who managed to bicker all the way to the door, got to me I separated them by linking our arms one on each side of me and started singing 'Chandelier' by 'Sia'. The girls knew me, which meant that they knew when I sang that song I was distressed. They looked at each other apologetically and together we exited the darkness into the blinding sun.
We walked, not far, to the corner where we watched colourful queens and butch beauties, all being themselves, moving, both on floats and on foot, proudly. It was the one day in Dublin where the LGBTQ community didn't have to hide kisses and were able to hold hands without being heckled. It was the first time I witnessed Fiona and Lorraine hold hands in public. That was the magical part to the day, being able to be free.
After what we thought was the end of the parade, we returned to our drinks, still sitting there as we left them. Lorraine commented on how she found the parade to be 'disappointing this year'. We thought nothing more about it until we heard a commotion outside. There was loud music, and people cheering, so we played rock, paper, scissors to determine who's job it was to investigate. Myself and Lorraine both chose scissors which cut Fiona's paper. Reluctantly, she got up and startled us when she screamed that 'the parade was still on!' we were missing it. Lorraine and I locked eyes and downed our drinks, Fiona followed, and the three of us burst onto the bustling street.
We were in the path of direct sunlight and, realizing the parade was in full swing, tried to cross the road and move down a bit, to the shade. It wasn't easy but we managed it. Excitement grew as the float's past, each one more colourful than the last. The gardai were out in droves trying to pre-empt impending fights that might occur from homophobes. Thankfully there wasn't any, well not to our knowledge anyway.
When the parade was officially over and the crowd dispersed, we made our way to the after party in Smithfield. We were starving. We queued up for almost an hour for falafels, only to get to the front of the queue and be told they were sold out. I didn't know about the other pair, but I for one needed something to soak up the alcohol, whose effects were exacerbated by the sun.
We looked around and just outside the area where there was live music, no one I recognised, and found a pizzeria. The queue was long but moving and best of all, the pizzas looked amazing. It was worth the wait as, when we got our table, even though it was outdoors, we devoured the food. We ate so much that we retreated to the hotel afterwards.
After a rest, a shower and a wardrobe change, we reapplied the face paint, which was just a basic rainbow on each cheek, ready for the night.
Even though the air was cooler, there was still a heaviness about it. With no taxis in sight, the two Bridie's decided that we should walk to the bar in which their friends were meeting us. When I asked them how far it was because I was tired, they shared a glance and Fiona lied, 'its just a few minutes down the road.' I should have known she was lying, but with my cape on I felt invincible.
An hour later I asked, 'are we there yet?' to which I got 'almost,' as a reply. When I realised we reached temple bar I knew a rest was in sight. Everywhere I looked I could see rainbow bunting and pride banners. My heart fluttered as the packed street was all there to support the LGBTQ community. Straight away I had forgiven Fiona and Lorraine because I understood why they said it was just down the road before we set out. They knew I would be able for the expedition to temple bar knowing how far away it was because they believed in me, but they also knew it was a rite of passage.
We saw Fiona and Lorraine's friends, two lovely couples, outside the packed bar they had arranged to meet in. They had plastic cups of alcohol in hand and informed us that the place was full to the rafters, that the bouncers were turning people away. They looked at me, my rainbow smudged from sweat, and decided to try somewhere else.
I let out a sigh of relief as my bum made contact with the tall, wooden bar stool around a slim table that wasn't big enough for all seven glasses. Upon receiving a cool, sparkling, yellow beverage, not even knowing what it was, I downed it in one. 'Whoa there tiger!' Fiona giggled taking the empty glass from my hand. 'Pace yourself!' she advised. Lorraine on the other hand, got me a refill and we all did a cheers. That first pint, of what turned out to be cider, was starting to hit me and I started to slur my words. Lorraine was cheering me on with gusto. Neither of them had seen me drunk before and as it turned out, I was a happy drunk.
Three ciders later, I was starting to fall off my bar stool and, laughing and merry themselves, the two Bridie's decided it was time to get a taxi back to the hotel. As the warm night air hit my face outside the sweltering bar, I suddenly perked up and wanted to go clubbing. Lorraine, always the party animal, nodded before looking at her wife whose head was going from side to side. 'Ah, Fi!' Lorraine, who was very merry with drink, moaned. Fiona just looked at me swaying, finding it extremely hard to keep everything from spinning, and knew I wasn't able for anything else but bed.
I don't remember the taxi drive back to the hotel, or anything else from that night, but I do remember waking up, fully clothed, on the bed, a rainbow print from my cheek left on the pillow. I sat up with a thumping headache, the room spinning and ran into the bathroom, bumping into the wardrobe as I went. The two Bridies, who had been awake for about an hour, fully expected to hear me vomit. Instead, however, they heard me do the longest wee in history.
I emerged from the bathroom, belt buckle open, and was greeted by two of the biggest smiles I had ever seen. 'We are so proud of you!' Fiona said, tears forming in her eyes. 'Yes,' Lorraine started to blubber too, 'thank you for making this the best pride ever!' I had no choice but to join in, so I climbed onto their bed, and we had a group hug, each of us crying, each of us proud of the others.