Compelling Dream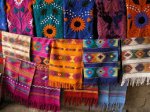 Sat, 31 Jul 2021
1 likes
Light again my dreams, even better than the night before, but now sadly continues to fade like burning embers that once crackled, now dispersing as strands of visions held on by threads dissolving in time, if not recorded.
Even when sweep of winter's breath embraces cold flesh, I will find comfort in all those simple pleasures, hidden treasures of other worlds not taken for granted but coming to surface, where I'm once more transported in my bed to another setting.
I travel to a place without moving...not on wings or with magic, but in dreams, as distant music becomes clearer, individuals taking shape, youthful figures lifting their arms and waving incessantly endeavoring to catch my attention.
I'm still strolling recognizing pavements, echoing streets I've walked many times when I was young, but the one I'm on now leaves me breathless, it seems never ending...and yet suddenly in the blink of my eyes I'm almost there.
Wandering like a dreamy nomad whispering to a breeze with shallow breath of distant transient voices drifting in and out, feeling a flight of flirting with my insatiable need for insouciant company, for although I cannot see myself, I know I'm young again and holding onto the spirit of youth.
When this happens I respond to outpouring energy without hesitation. While serene pillow supports my head in sleep, I do not hear rain pounding on bedroom window, or intrusive snoring, just smooth layers of visions that raise my concentration, seizing the thrill of not knowing where the dream will take me.
Concrete become curious, fluctuating with each step, one minute a plaza is assembled like parquet flooring, market shops selling their wares under canvas, then I'm walking down cobbled narrow side streets with taverns where people gather outside laughing and enjoying the colourful array of musicians.
I proceed motioned over by a noisy party. Beautiful young people flourish in abundance girls in ponchos of yellow, orange, green and red. One girl stood taller, proud and smiling, she appeared to be popular and in charge with her long blonde cork screw hair, which when looped through with her finger bounced back into a curl, I could have enjoyed nestling in those ringlets, comforted in the fact she was kind, friendly and curious to know me.
I proceed to ask, "where am I?" Feeling overwhelmed with the deluge of strangers surrounding me. Brushing back those beautiful curls she tells me I'm at the festival of colour and music.
Another tap on the shoulder led me to turn, where upon I was given an impulsive hug like I was the trunk of a tree needing self assurance that someone cared, by a young Gothic looking girl with dark dreadlocks down to her waist, wearing a long coat many shades of purple. She took my hand which I could see clearly, but I felt nothing, it's strange how sensation of touch doesn't exist in dreams.
They wanted me to remain, a prospect I found compelling, the idea of hanging out in a dream of musical harmony, free to evolve in a community of bohemian passions, gave charismatic and hypnotic indications to my senses, like the sweet music played by three young vibrant students across from our group, encountered when passing the open door of an inn, they sat on beer crates playing pan pipes, flutes and guitars and wore shades of vivid costumes that reminded me of Mexico, while people stood on the narrow thoroughfare of inlaid pebbles, prompting memories of cobbles from some faraway olden day street.
Some people located themselves on steps, scatterings of cushions placed along pavements where cracked walls of quaint style cottage homes stood, or sat on ledges of open windows, families were enthusiastically clapping gazing over bright flower boxes, there were also throws of luminous tones that would brighten up any day.
Another group of musicians dressed in medieval costumes caught my attention, there was a minstrel who played a penny whistle, a jester mimed his face fixed in a smile like a clown at the circus. Mandolins, guitars entertained too, a singer sang in an enigmatic voice telling stories of legendary folk lore and mythical creatures. I was so caught up in this web of a dream not wanting to wake, for these were my people where I could be forever young.
Pixabay free image.