Your Mutual Aid Hourly Pay Insults My Intelligence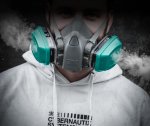 Mon, 12 Dec 2022
I remind Annie that we may leave the house for four reasons only: to shop for medical supplies, to – I won't list the reasons. Since last Tuesday Annie has made a high-pitched screeching sound each time I list the reasons, and as a result she is none the wiser. To visit elderly relatives is not one of the reasons. I make this clear to her from the bedroom window, though on this occasion her lack of comprehension is understandable, due to my above-regulation mask and snorkel. She is also busy pushing a suitcase, followed by Charlie and Isabella into, respectively, the boot and the back seat of our Jeep Grand Cherokee.
From the open window of the Jeep Grand Cherokee she informs me she's 'protecting the vulnerable'. I tell her, with the snorkel mouthpiece removed since my family are now safely distant, that to stay with her 75-year-old father is not protecting the vulnerable. She says, at volume, that perhaps I hadn't noticed that other people in closer proximity might also need some kind of protection. As Annie's father lives in Normandy, I remind her that ferries are only open for essential supply lines. She tells me, and now also Clara standing on her doorstep over the road at 126, that she knows where her fucking father lives, and if sexual favours to the ferry captain are required to travel to France, then so be it. Her ferocity is scaring Charlie and Isabella. I do not point this out. Besides, she has gone.
For the first seventy-two hours I do nothing but watch all four seasons of Money Heist on Netflix. I write code that strips out the titles and credits to provide me with a seamless viewing experience, and make extensive notes on how the gang might have avoided each of the heist's pitfalls. This puts me in a strange and not altogether healthy mood. Annie does not answer my calls.
Since furlough number twelve is nearing its end, I compose an email to HR, using my standard template: 'Dear Penny, I realise these are strange and tumultuous times...', replacing 'strange' and 'tumultuous' with thesaurus alternatives. I spend another day adding a historical list of all my successfully-managed software projects, and their relative importance to the company balance sheet. The email bounces.
Annie does not answer my calls.
An uncountable number of days later, a colourfully dressed woman called Caitlin knocks at my door. I see via the CCTV feed she wears a mask and gloves, but before I can demand she leave via the intercom, she has disappeared. When she knocks again the following day, I suppress the impulse to hide in the hallway cupboard and answer the door to ask her to leave in person. Caitlin asks if I need any help. I say no, and list the ways in which I am well prepared for the current situation. (I have barely made a dent in the lockdown stores in the basement, with supplies calculated for two adults and two children). She asks if I am interested in helping my neighbours. I enquire of the pay, as this is perhaps a chance to supplement my dwindling savings in the absence of communication from Penny. It's not that kind of help, she tells me. It is pleasant, this conversation with Caitlin, even with the intermediary of my full-body PPE. I do not want her to leave. I offer to work pro bono, in anticipation of future employment.
Caitlin tells me there are five vulnerable people in our road, who cannot leave their houses and therefore access the food and medicine trucks. I tell her that my knowledge of local affairs is poor because I often work away, and that last month I myself missed the food trucks (though I do not tell her that this was because of Money Heist). Caitlin asks if I am short on food and looks concerned for my welfare. The urge to make her stay on my doorstep intensifies. I have plentiful supplies, I remind her. Perhaps you could spare some food, she says. I make a note of the house numbers for deliveries. I think of asking who will reimburse me for the food. Instead, I ask Caitlin for her phone number.
Freda at 104 cries behind her front door when I knock. I tell her there are tinned beans beside her wheelie bin. I tell her my name, though not my house number for security reasons. I run out of things to say. She does not. When she has finally finished talking, I tell her I have more food to deliver, but will return another day.
Through his letter box Stanley at 36 recounts a sexually deviant story about his former career as a soldier. Which makes me laugh. I salute him through the frosted glass and say I will visit again.
I note the needs of Alice, Dirkan and the Filipowski family at 117, and call Caitlin to make a report. We discuss distribution difficulties, and Caitlin invites me to a Zoom call for the wider mutual aid group. I fail to invent a reason for her to visit my house again.
At the Zoom meeting I offer to deep clean everyone's houses, starting with Caitlin's, and show them images of my NASA-grade isolation suit and industrial disinfecting jet washer. My offer is declined. I volunteer to re-configure my company's personnel software to keep track of every vulnerable resident in our north-west sector of the town. This offer is accepted. I work for seventy-two hours straight, but feel much better than after Money Heist. Exhilarated even. Caitlin convenes a special Zoom meeting to commend my software's success.
I call Annie but her phone is dead.
Freda is dead. I organise Freda's wake, and every neighbour stands in their garden for two minutes maximum as per my instructions, whilst I conduct the service through a megaphone, fashioned on one of Valerie's 3D printers. Valerie, my next-door neighbour, has used her divorce settlement to fill her conservatory with 3D printers. Between us we organise nationwide delivery of essential, now almost unobtainable, metal ventilator stents.
In the third week of production, Valerie becomes my lover.
An unknown number of days later, Valerie exhibits symptoms of the virus. I promise to isolate with her, against the world. Our only contact with the outside is 3D-printing materials supplied into Valerie's electric garage every third day, with entry via a 2-step verified phone code. Distribution of stents is back the same way, every sixth day. From Valerie's bed we hear the trucks reversing up her driveway. We work as the spirit takes us, days no longer signified by light, nor nights by dark. A minute spent lain on Valerie's ample but virus-racked chest is no longer a minute. She breathes, I breathe for her, we breathe together.
I forget to double-check security on the electric door locks and the garage is overrun. We hear them sliding boxes down the driveway, and smile at each other, this eventuality entirely expected. We have a month's supplies stored in the bathroom and a security door preventing entry from the downstairs. We will not require all the supplies. Nor will we leave the upstairs of Valerie's house again. We stay there, on the bed, smiling at one another. There is nothing more to do. We are done.
---
Photo by Daniel Lincoln on Unsplash