2017 Poetry Medley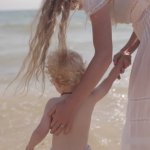 Tue, 02 Jan 2018
Poetically,
2017 started with a forgotten copse, once walked.
My mother in tow of a gaggle of little kids
I rose early with mine one Sunday,
breakfast in a bag,
a flask of tea,
excited to take them on the walk I took
when I was full of life, like them.
Everything means my mother,
a woman of international pride,
a woman who felt the true concerns
of the living, breathing earth.
She felt the pain of plight
and shook off the shackles 
put upon us by society,
grasping the freedom 
to choose who we ought to be -
and who we ought to be 
is love and peace.
Without missing a beat,
I wind a meandering path
from Pope and Shakespeare to Plath
recalling once more,
while standing in Tesco
on the grubby tiled floor -
a desire to shout -
an overwhelming urge
to call out,
absurd,
yearning delusion
wells a pregnant drip.
Drip drop, then what?
Looks of pity -
mad woman,
yelling for mother
in the middle of a shop.
Instead
walk out
head drooped.
Drop falls from broken lip,
unheard, the word...
"Mum?"
Where are you Mum!
When we were on holiday by the sea
A lazy holiday,
where we could sit
and eat and drink 
and read.
We'll come back
when we meet again. 
Take a long walk by the sea,
curl up by the fire
with a glass of wine
and laugh some more
about that funny cheese.
Transported by the sound of the waves.
I'm back to her final sleep.
she will dream of oceans
and soft sand beneath her feet.
I waited for death,
one year on.
Losing her 
all over again. 
The lamp is lit,
A light shines brightly
for no one to see.
If we die, what will be?
Ripple out across the sea -
a drop in the ocean.
Unseen,
Invisible me.
I wish you'd been here to see
My growing new sense of self-esteem
Not worrying about what others are thinking.
I wish you were here for me to share
when I'd chopped off all hair.
I thought you'd be cross
because you'd always been a bit precious -
but that had never been me.
It was everything within -
the intelligence you passed
that gave me pride.
The woman I would like to be -
just like you
is beautiful inside. 
I treasure the these invisible gems in my heart,
though sad with the knowledge you're dead
I continue without you another year,
freestyling it from your words in my head.