Easter : A Prayer For The Future by Alfred N.Muggins

Image: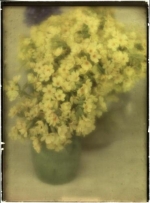 Sat, 08 Apr 2023
1/4/23
Easter is rebirth
All things may grow again,
Irrepressible nature,
Cannot be held down.
There is more living than dying,
The defeat of winter is to be overcome,
By irrepressible growth,
Real unstoppable growth.
Did Christ really come to save us?
Can we really be forgiven for all the crimes petty and major,
which we have done during our selfish lives?
All can be forgiven,
For every day is a new day,
And we are all in this struggle together.
No one is perfect,
But we all need each other.
Construction is so much better than demolition!
An end to wars and persecution,
An end to selfish competition,
The start of something better,
Working together to help our fellow men and women,
a real home for everyone,
a real place where all can grow!