Chestnut Mare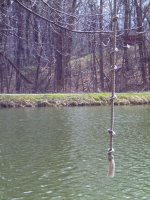 Tue, 11 Mar 2014
2 likes
When I was thirteen, my cousin starred in a sex video. It was called 'Chip Shop Girl,' and showed him and his girlfriend in bed together. He had sold his phone – forgetting the video was on there – to a boy at school, and the boy must have betrayed him because soon it had gone viral, bluetoothed around the county and beyond. It was heavily pixelated and you only saw his face for about three seconds, but that didn't matter. He became a legend.
*
That summer, most days were spent at the rec. I had just finished year eight, and would be moving up to High School in September. Back then, kids would come from other villages to spend time at the Alton rec. Sometimes there'd be as many as twenty or thirty of them – the youngest as young as ten, the oldest as old as eighteen. The older ones used to lounge as a group in the corner of the football pitch until after midnight, and I was always too shy to sit with them. The boys would drink and smoke and shout at people down on the road; the girls would sunbathe, text. In this way the days passed uneventfully as there came the soft sound of screaming, from over the treetops, of people on the rollercoasters at Alton Towers.
It was where I first saw Emily. I was playing football, as usual, and chewing on an Irn-Bru bar.
She was in a group of girls watching Darren Nash play 'Chip Shop Girl' on his phone. She had choppy blonde hair. She wore dark eye shadow and a pink polo shirt with the collar turned up.
When I looked at her, it felt wrong to bite down on my Irn-Bru bar, as if I'd be biting down on her.
That evening, for the first time, I went over and sat with the older kids. It was close to nine, and I had cycled back to the rec after tea.
'Fuck me,' said Darren Nash. 'It's Donkey Dick's cousin!' There was laughter, and it was the name I was known by all summer – 'Donkey.'
She was sitting with Stacey Cope and Jade Campbell. I sat cross-legged next to her, and soon the talk moved on and I was forgotten. I had just started thinking of how to talk to her, when she talked to me.
'How old are you?'
'Thirteen,' I said.
She smiled. 'Same.' Her skin looked smooth and tanned.
I held my hand out. 'James.'
She took it and we shook hands. 'Emily. You're like the first person I've found who's my age.'
'Yeah.' I said, because I didn't know what else to say. I waited a few minutes, and when I wasn't part of any of the conversations I got up, walked over to my bike, and cycled home. I had felt a powerful impulse to run away.
*
From then on, she was always there. It turned out she'd moved to Alton from Burton a week before. She became best friends with Stacey and Jade – they used to sunbathe together, and I would keep an eye on them as they sat on their beach-towels, bellies bare in the sun, staring serenely across the rec.
It got so that everything I did was for her. The way I ran, the way I shouted and laughed with the older boys, the way I lifted up my top and held it in my mouth to reveal the faint six-pack I had spent the summer developing – all these gestures were designed to impress her, and were done in place of the one thing I could never do: go up and talk to her.
I would tell myself: 'If I score before this car goes past, Emily will be mine.'
Sometimes I caught her looking at me and we smiled, but all I could ever say was 'Alright.'
'Alright,' I'd say, dribbling the ball over before crossing it in during 'Headers and Volleys'.
'Alright,' I'd say, when I went and sat next to her in the evenings and barbecue smells were coming from the gardens as the sun went down over the village.
She usually came back with 'Hi' – high pitched and musical. I could have lived for her 'Hi's indefinitely.
*
One day soon after, I was standing in the centre-circle, about to take a run-up for my turn in 'Crossbar Challenge,' when the voice of Stacey Cope said my name in a sing-song, teasing tone. I turned and there she was. She was holding her phone, smiling.
I hadn't spoken to Stacey since First School.
'Can Emily have your number?'
'Oh.' I turned red. 'OK.'
We walked to the end of the pitch, where I pulled my phone from one of my trainers and read out my number to her.
'Ta,' she said. She turned and walked back to the others. I could only just make Emily out – an indistinct white square in the distance. She seemed to be deep in conversation with Jade.
I was about to follow my first impulse and go home, when the voice of Stacey Cope spoke again. I looked up and there she was.
'Where're you going?'
'Home.' I turned red.
'D'you wanna go on a walk with Emily?'
'OK.'
'Meet her at the shop in five minutes, OK?'
'OK.'
Dazed, I stood in the shadow of the chain-linked fence as she walked back to the group. I picked up my bike and rode round to the front of the Village Hall, tried a wheelie over the speed bump. 'Come on, come on,' I whispered to myself, 'don't blow this.' It made me feel self-conscious, stupid.
The sun was hot and there was the sound of screaming from Alton Towers as I rode into the middle of the village. I put my bike down outside the shop and waited. She came a minute later, wearing a white vest top and a pair of tight denim shorts.
My blood jumped.
'Hey,' she said, waving.
'Hey.' I waved back. 'So where d'you wanna go?'
'I'm not bothered. Anywhere.'
I asked if she'd ever been to the rope swing, and she said she hadn't, so that was where we headed. We set off down the hill, me on the bike with my legs straight, hands pumping the brakes. I whistled as we went down Horse Road.
'So how d'you like Alton so far?' I said.
'It seems – nice.'
'Yeah.' I was at a time in my life when I couldn't imagine anywhere better to live than my village. For a few steps I enjoyed the sense of myself as a tour guide, an insider with with his own place in things, although I couldn't have named any of the wildlife or walkers we passed. For something else to say, turning onto Red Road I said, 'You know the guy who shags Chip Shop Girl? That's my cousin.'
'I know.'
I nodded. 'Are you a fridge?'
She turned and looked at me. Her eyebrows were pencil lines. 'No, are you?'
I shook my head, and we walked on. 'I've got off loads of times.'
She laughed. 'Got off what – a bus?'
'It's what we say, for kissed.'
She finished laughing and sighed.
'So how far have you gone?' I said, when we were quiet again.
A pause. 'Everything but.'
So she had more experience than me – a lot more. The truth was that I had almost none. I had only kissed one girl – Lauren Davidson – and that had been at Sports Day three weeks before. I had spent a lot of the summer thinking happy thoughts of Lauren, but now she was going out with Joe Courtney and my heart was tender.
'Who'd you suck off?' I said.
'A boy.'
'The same one who licked you out?'
She shrugged. 'Maybe. What about you? How far have you gone with a girl?'
I paused. 'All the way.'
'Really?'
I nodded.
'With how many girls?'
'One or two.'
She laughed. 'So you're a pimp, then.'
We went down Red Road – past cattle in fields, along the edge of the woods that led to Toothill Rock. Scraps of sunlight danced on the road.
I gave her the bike and ran alongside her, shouting directions. We came to the Rambler's Retreat and turned left into Dimmingsdale, and on we went, past the lake and deeper into the valley until I heard the dim crash of the waterfall, and from nowhere the pond appeared in front of us. We looped around it, walked the thin, dry footpath at the water's edge, and finally we came to the rope swing.
I coaxed it to land with a long twig, and swung out over the water. 'Whoa!' I shouted, as the earth rolled back under my feet. I staggered back to land and passed it to her. As she swung out, her hair stood up in the breeze behind her; her sock-less feet kicked above the surface, which mirrored them; her top lifted, and I could see her milk-white stomach, her belly-button.
We sat on the bank and ate our sweets, and after a while she said, 'D'you wanna kiss me?'
'Yeah.'
We moved in and our lips came together. As soon as they touched, I thrust my tongue in and began working it frantically.
She pulled back, laughed. 'Too fast.' We kissed slowly then, and I knew that this was how kissing was supposed to be; I'd done it wrong with Lauren, and maybe that was why she hadn't become my girlfriend. 'That's better,' said Emily, when we came apart. Her lips were sparkly. We kissed some more, and then she said, 'D'you wanna finger me?'
'Yeah.'
She sat looking at me, and I realised she expected me to unbutton her shorts. I reached down and, after several seconds' fumbling, pulled them open.
Her knickers were orange.
I reached in and started poking.
'Ow! What are you doing?'
'I don't know how you like it.'
'Ugh. Here.'
She took my hand and started moving it in a slow, circular motion. She did this for some time, humming quietly.
She pulled my hand out and buttoned up her shorts. She stood. 'Let's go.'
We walked back, me pushing the bike. All the way I prepared myself to ask her out, but we kept walking in silence until we came to the middle of the village and it was time to part.
'In a bit,' I said, waving.
She waved back. 'See you.'
As I rode up the high street I sniffed my fingers, but they didn't smell of anything, really.
*
I was in bed that night, reading Stephen King, when my phone vibrated.
'Hey wuu2? xx,' the text said. It was from an unknown number. A moment later it vibrated again: 'Itz Emily btw lol x.'
My heart sped up. 'Hey,' I replied, 'whats up?'
She came back a minute later: 'Nothin lol. Jst bored!! Sooo tired from all dat walkin!!! Wuu2? Lol pimp xxxx'
'I aint a pimp not rly,' I said. 'Doin nothin, just readin a book lol, sad I kno. Wz fun 2dy!! Da rope swings lyk our special place! xxxx'
'Omg ur a slow texter!' she said. 'Yhyh I ad a gud tym 2dy!!! Wuu2 Wednesday?? Rents r out so wanna cum mine ;) xxxx'
'Yhyh, swnds gud!!!' I said. 'U can show me ur house ;) Itz a date lol swnds well cheesy xxxx'
It was several minutes before her next text arrived.
'So....' it said, 'wtz gna realistically happen if u do cum rwnd....? ;)'
Oh. God.
Fingers shaking, I replied, 'Anythin u want lol ;)'
'Lol i knew ud say dat!!' she said. 'Wel nite nite n dnt let da bedbugz bite lol xxxxx'
'Nite xxxxxxx,' I said, and collapsed back on the bed.
I didn't even try to get to sleep. Instead, I lay there and, as the night passed and light started showing at the corners of my blind, I plotted. I was going to change myself. I'd buy a Henri Lloyd jacket, and Calvin Kleins to replace the faded 11-12-year-old's boxers I was still wearing. I'd take a picture of Cristiano Ronaldo to the next haircut, and get stringy highlights. I'd get an iPod and fill it with beautiful Beatles songs, and together we'd listen to it on the bus to High School.
At High School we would be the King and Queen of the playground. People would come to us to beg for mercy.
*
The next day I rode up to the rec on my sister's purple bike, which I'd been using since mine had broken a year before. Emily was on the swings with Stacey.
Should I go over and kiss her?
As soon as I put my bike down, the older kids called me over. They were lying, as usual, in the shade of the chain-linked fence: bottles of squash on the ground, the smell of Lynx, sweat, cigarettes.
'D'ya shag her yet?' said Darren Nash.
'Everything but,' I said. 'And we're having sex later today.'
'Fuckin' hell! Good on you, Donkey.' He turned to the others. 'Jear this, lads?'
They nodded, laughed, and a boy I didn't know said, 'Like cousin, like cousin.'
I did kick-ups. I was aware of her watching me, and so I tried to move sexily and not pull ugly faces. Sometimes, when I looked over, they were swinging with their hair flying behind them; other times they were sitting and talking and looking right at me.
I told myself: 'If I go past 500, we'll have sex today.'
I looked over. Stacey had gone, and Emily was alone.
I looked at my phone. I had a text: 'Hey show off :p Still wanna come mine?? Cum n say hi ;) xxxxxxxx'
I walked over to the playground, and she came out of the gate to meet me. She was in a white vest-top and blue cotton shorts. Under the vest-top I could see a fluorescent yellow bra.
'Alright?' I said.
She waved. 'Hi.'
We walked through the car park, past the bottle banks, and down onto the road. Cars breezed past. There was the noise of a strimmer.
'It's a nice day,' I said.
'Yeah.'
We came down into the village and turned left into Shirley Drive. Her shorts rode up as she walked, revealing the pale skin of her inside-thighs, the crescents of her buttocks. She wore a yellow friendship bracelet on her right wrist. She smelled of cigarettes and strawberries.
We took a right down a gravel drive until we came to a brick house. She pulled a key out of one of the wellies on the porch, and we went through the door and into the hall, which was full of boxes.
'I'll give you the grand tour,' she said. She showed me around the kitchen, lounge, and bathrooms, and finally we came to her bedroom. 'And this is my boudoir,' she said and laughed.
It was empty except for a single bed in the corner and some boxes. In one I could see a tattered Harry Potter book, and a cracked CD case for Now 55.
She sat on the bed.
'So,' she said.
'So,' I said.
We laughed.
She looked at me. I tried to look back but couldn't, so I stared down at the carpet. I felt my face turn scarlet. I was too embarressed to move.
An ice cream van went past, and I heard shouting from the rec.
Fuck! I was fucking blowing it!
I walked over and sat on the bed, and started to stroke her back.
It was like I was consoling her.
'Why's your hand shaking?' she said, after a moment.
'I don't know.'
'I think it's because it's cold in here,' she said quietly.
'What?'
'I think it's cold in here.'
'Yeah.'
I stroked her in a circular motion, and then I switched to up and down. I told myself: 'After another 100 strokes, I'll move in for the kiss.'
I counted. 67, 68, 69...
Her head dropped.
I stopped stroking and started patting.
She put her head in her hands and sighed.
'What's the matter?' I said.
She stood and walked out of the door.
I followed her. Maybe we could have sex on one of the sofas downstairs.
She went into the lounge and switched the TV on. She took one sofa, and I took the other. And as the sun started showing at the top of the French windows, we watched a whole episode of Top Gear. Sometimes she laughed, and I would laugh, too, but mostly we were silent.
Another episode started. There was the sound of tyres on gravel, and a car pulled into the drive.
'I've got to go,' I said, standing and waving. 'In a bit.'
'Bye,' she said. She didn't wave.
A woman in red-t-shirt was bringing shopping bags into the hall. 'Well, you're a new face,' she said.
I nodded, and walked out of the door.
*
That night I decided to text her first. 'Hey! Hows it going?' I said. 'Wz fun 2dy!! My god u looked sooo fit!! I wanted to jump on u and ravage u ;) Wuu2?? xxxxxxx'
I closed my eyes and listened to my mp3 player, thinking of her sparkly lips, her soft warm thighs. All I needed to do was ask her out.
In the morning, I looked at my phone: still no reply.
Was she out of credit?
I had an asthma check-up at the doctors before lunch. The surgery was next to the village hall, and when I looked out of the window I could see everyone there in the corner of the football pitch.
I was snappy, and walking back my mum told me off for being rude to Dr. Brown.
When she still hadn't replied by lunchtime, I texted her again. 'Hello stranger,' I said, 'r u ignoring me? xxxxxx' I ate my food quickly and cycled to the rec.
She was there with the others, laughing at something Darren Nash was saying. I tied the laces of my boots and thought about going over, but there were a lot of older kids there so I took shots with some of the young ones.
She was on her phone.
Finally, I walked over to her. A couple of voices murmured 'Donkey' in greeting, but mostly I wasn't noticed. I squatted next to her.
'Hey,' I said. 'D'you wanna go for a walk?'
'Hey,' she said. It was like she'd only just noticed I was there. 'No thanks.'
'How come you didn't text me back?'
A pause. 'I haven't looked at my phone.'
'What's wrong?' I said. 'Are you angry with me?'
She frowned. 'Why would I be angry with you? You haven't done anything.'
'D'you wanna go for a walk, then?'
She shook her head. 'I just don't feel like it.'
I squatted a moment longer, but could think of nothing to say. I stood, and walked over to the ball. I saw now that it had been a fluke, a confusion, and there would be no going back.
I thought of my mum and dad, and felt ashamed.
There came the soft sound of screaming from Alton Towers. I flicked the ball up and started doing kick-ups.