A Real Doctor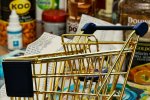 Sun, 02 Oct 2022
2 likes
'Oh, give over, you're not even a real doctor!'
Dr Oetker was in a very dark place and had been for a number of days. The sale of sprinkles had plummeted since the government introduced a heavy sugar tax. Brownie cake sales were now championing quinoa muffins and goji berry flapjacks and the opulently decorated cupcakes of yesteryear had become unfashionable objects of shame.
Also there has been some doubt cast over the authenticity of his title as doctor, mostly by Aunt Bessie who didn't take no shit from nobody. 
'For god's sake, Aunt Bessy,' said Betty Crocker,'for once, read the room!'
'I'm from the North of England, we don't read the room, we say it as it is and he needs to get real. There's no way he's a real doctor, he's an attention-seeking fool. If only Bernard were still alive, he'd put him right.'
'Bernard who?'
'Bernard Matthews, he wouldn't have put up with this. Just get on with it duck, he would have said. Times change and you have to adjust. He'd be turning in his grave if he saw all that Quorn ham they're selling in aisle seven, smug layers of muck it is!'
Betty coughed and said, 'Well I've never heard of this Bernard fellow.'
'That's because you're an American. Oh Bernard was one of the good guys. He used to tell me all the time that I was bootiful.'
Lloyd Grossman stood up very tall on the shelf and said, 'In my opinion, you're too big for your boots Aunt Bessie. You should just pipe down. I think we can all see that Dr Oetker is in a lot of pain.'
Aunt Bessie tutted. 'While we're on the subject, since when did pasta sauce become designer?' She shook her head, 'Hasn't worked a day since Through The Keyhole,' she muttered.
It wasn't unusual for Dr Oetker to be emotional, he was prone to dark moods but he was usually able to pull himself out of it, constantly reinventing himself with different themes; Halloween, the Jubilee, unicorns, llamas but it seemed to him that his creativity was running out and sugary treats were no longer in vogue. 
Betty Crocker reached out across the cake baking shelf and put a comforting arm around him but he didn't even lift his head and all his sprinkles shook as he hyperventilated and snivelled. 'Oh Uncle Ben, please do something, I'm worried about him.'
Uncle Ben thought that confectionery was by definition, frivolous and dishonest food and he didn't really feel comfortable fraternising with sugar. He did however have a big soft spot for Betty Crocker but he'd been warned that any relationship with her would simply fizzle out on account of her, just being powder. 'I, I think,' he began, as the blood rushed to his head. 'I think it's hard for me to have an opinion on this because rice is a staple and you guys are more, you know, luxury items.'
'I'm a staple!' said Lloyd Grossman. 'People buy pasta and then they have to buy me.'
'Don't flatter yourself, love,' said Aunt Bessie. 'They could easily get tinned tomatoes, add a few herbs and some elbow grease. 'You're watered down these days anyway, everyone says it. And you've shrunk. You should be ashamed!'
'But hang on, people could just make their own Yorkshire Puddings too,' said Betty Crocker. 'Don't try and make out you're not a convenience food Aunt Bessie because you are.'
'Ha ha, just add eggs and water, that's what you are Betty. Well I've already got my eggs added. I'm saving people's energy bills. They don't have to turn their ovens up stupidly high to get a decent Yorkshire Pudding, I only take a few minutes, straight from the freezer. I know you Betty, I've seen inside the box, all those funny pieces of dried carrot in your carrot cake mix. You are processed to the hilt, you are!'
'Hey that's enough,' said Uncle Ben. 'The world is changing and we must adapt. Amen!'
'Amen to that,' said Betty Crocker.
'Ich verzweifle,' cried Dr Oetker.
'Oh, speak English!' Betty Crocker sighed.
Uncle Ben shook. 'And why should he?' He's German and if he says he's a doctor then we have to respect that,' he lowered his voice, 'even if he is sugar.'
'Have you never heard of rice pudding, Uncle Ben! It was a standard pudding when I was a child. You can be sugary too but you're just so….boring. At least Dr Oetker is colourful, even if he is just sprinkles..'
'Okay Aunt Bessy, you've insulted everybody in the room now. Remember when the power cuts come and those freezers go off, it's you who will be the first to spoil.' Lloyd Grossman quipped.
Dr Oetker continued to sob, whimpering and lamenting in German.
'You know it's almost Christmas, Dr Oetker. People will be buying your royal icing soon and your marzipan is always popular,' Betty Crocker smiled. 'Maybe Boris Johnson will pop in for some of his icing sugar.'
'I don't think that was icing sugar,' said Lloyd Grossman.
'I…I just get so low sometimes,' snivelled Dr Oetker in a German accent. 'I know I lack substance but I just want to make people happy, that's all I've ever wanted.'
'It's okay, love,' said Betty Crocker, 'we all do and you probably do it best because you're the most creative of all of us.'
Dr Oetker looked up, wiped his nose and said, 'Really?'
'Yes,' nodded Uncle Ben. 'Betty is right. It's not all about….nutrition. Food can be…fun too.'
'And stylish like me,' said Lloyd Grossman.
'And honest and decent like me,' piped up Aunt Bessy.
Lloyd Grossman glanced across at her. 'Cold bitch,' he whispered but nobody heard.
'Okay, okay I feel a bit better now. I just have to have a glow up for Christmas and get my mojo back and people will stop and look at me, pick me up and maybe even buy me, despite the sugar tax.'
The others cheered, even Aunt Bessy who was decent really, she just didn't know when to keep her mouth shut.