PE .10 (part II)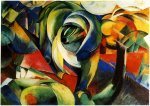 Fri, 21 Jul 2023
Johnny starts on me in the changing room, pullin off his shorts an saying, You ever had a shower before, Jason?
I wanna say, Yeah, with your mum, but I can't be doin with another fight an I'm about to take my pants off an I can feel the boys lookin at me an I don't want them to see stains.
Someone calls me a soap dodger.
Robbie sticks up for me. You're not funny, John. Leave him alone.
What are you, his best friend?
Leave it.
Everyone knows Robbie is a good fighter. Johnny backs down, grabbin a towel from his bag an then runs into the showers.
I realise I don't have a towel an will have to dry myself on my runnin kit.
Mr Barker walks in an says, Hurry up lads. You should all be in by now. Move it.
He stands in front of the showers, right by where we have to pass, lookin at the boys already in there. He sees that Jamie Bould is wearing his underpants. What have you got them on for?
Jamie doesn't speak.
Off. Get them off.
Jamie turns his back on him.
What you frightened of – do you not want us to see something? says Mr Barker, thinkin he's making jokes.
I have to pass the willy inspector, who's freakin us all out with his pervations.    
I find a shower an push the button. It's way too hot an burns my skin. I press the bottle on the wall for a blob of shampoo to wash my hair, shuttin my eyes. It does feel nice to have the water on my skin an hair, washin off the grease an dirt. I get used to the hotness an wonder about when I can have some food as the pain in my stomach is serious. I'm in the middle of wishin I'd saved some money as I'm totally skint, when I feel a warmness on my left leg. I realise it's a different temperature to the water of the shower. I look to see Johnny standin next to me, pissing on me an laughin.
He's holding his willy in both hands an there's a yellow arc of his urine splashing off of my knee.  
An so it starts all over again.
Shovin. Punchin. Rollin on the wet soapy floor.
I swear, as it goes on, I can feel myself floatin like I'm outside of the fight, watching from up above, as if I'm inside one of the lights on the ceiling, surrounded by plastic, looking down on the blur of steamy craziness that happens day after day, week after week, Term after Term.
That's all school is for me – a fight that never ends.
Robbie joins in to stick up for me, grabbin Johnny an giving him a punch in the eye.
Johnny's mates jump Robbie.
Mr Barker, still wearing his tracksuit, rushes into a blur of fists, kicks, testicles and bums.
***
The vibes on the coach back to school aren't the greatest. It reminds me of what it's like in the flat after mum an Liam have a row.
Miss Hillard stands at the front in the aisle. Not a word from any of you, she says.
The door closes with a gas noise an the driver starts the engine.
Mr Barker's tracksuit is tighter than ever cos it's soakin wet. Miss Hillard takes a seat an passes him a coffee in a polystyrene cup. He has a very sad look on his face. The coach leaves the car park an I see the athletics track, thinking about how I was faster than the others even though I hadn't eaten and felt rough. I don't know why I have to do maths an English an science an all those stupid subjects. They should let me do running every day cos it's what I'm best at.
I lean against the window. The sun has come out an the glass is warm. As the coach gets onto the main road, my travel sickness starts which feels like a river of puke flowin from my guts to my head.  
Rumour is that Mr Barker stood watching us all naked an fightin for ages before comin into the showers.
Jamie Bould says he swears Mr Barker had a semi when he finally pulled us apart.
I don't know. I can see Ol' Barker in the seat, wet through, sipping his coffee. He doesn't strike me as a man who got the horn watchin us fight. He totally lost the plot when he grabbed hold of Johnny, throwing him out of the showers so firmly that Johnny smashed against a wall an hurt his arm. Johnny says he's gunna tell his dad what happened an will get Mr Barker sacked for abuses. That's classic Fuckface talk. He's so warped in the head, but I've heard his whole family is doolally. I bet his dad is the sort of bloke who would think it was funny to hear about how his son did a wee on my leg.
Anyways, I know Barker can be a right perv, but I don't think he's enjoyed his day at work. He has that same expression on his face I see on 99 percent of the teachers, especially on Monday mornings. This school is the last place in the whole universe they wanna be.
Alan is sitting next me. He's in big, big trouble for tryin to invent a whole new athletics competition by walkin the 1,500 metres. He takes a pack of chewing gum from his pocket and pops one into his mouth. He sees me lookin an says, You want one?
Yeah, go on, I say.
He holds the pack an I reach for it.
Dream on, you little scab, he says, pulling the pack away an putting it back in his pocket, giving me evils.
I look out of the window, seeing people going in an out of shops, spending their money on bargain clothes, scratch cards, teas, coffees an sausage rolls. I picture a gunship hoverin over the highstreet, firin missiles an rockets into the buildings. Glass and bricks exploding. People decapitated. Limbs blown off. Soldiers firing their machines guns, using walls for cover. Throwing grenades into shops. A Lieutenant uses a radio to call in more air support. A rocket hits the front of the coach. The heat and noise of the blast wash over me. The coach flips on its side, skiddin across the road. Some of the kids fall out through the breakin windows.
And then there's smoke an darkness.
Alan chokes on his chewin gum. He reaches a hand out for me, claspin my arm for help, but I just say, Nah nah, dream on.
Johnny Fuckface has copped it too, crushed under the coach like someone's stepped on a Krispy Creme.
Mr Barker's thrown through the front windscreen an gets turned into charcoal in mid-air by a soldier with a flame thrower.
I crawl over the seats, through the wreckage, an see Miss Hillard is alive. The engine is ablaze an we're coughing from the fumes. Her clothes are torn an I accidentally touch her nips as I unclip her seatbelt. I manage to drag her from the wreckage an onto the street, holding her in my arms as the vehicle explodes.
I take off my top, using it to cover her chest parts, tellin her it'll be okay.
Thank you, Jason, she says in a sex-whisper. You saved my life.
***
We all get a lecture in the PE hall before we're allowed to go.
Mrs McNeill is going to be told of what happened in the boys showers.
The girls make faces at the boys an snigger when the teachers say this to us.
The last lesson of the day is business studies with Mr Chandra. I can't hear a word he says or read the worksheets cos my stomach is folding in on itself like torture origami.
He doesn't care about me not working though, Mr Chandra. No-one ever does anything they're told by him an they spend the whole lesson dossing or messin around on the four computers that work in the classroom. They make jokes about the holes in his jumper an he tries to joke with them, sayin, It's a 'holy' jumper, an they slag him off more cos he's tryin to be funny an he's not.
I'm feelin dizzy an wanna pass out by the time the lesson is over. I walk with the others back to Mr Leonard's end of day registration. We take our seats an Mr Leonard runs through our names. When he gets to mine, I say, Yes, sir, an then he goes, See me afterwards, an he carries on with the rest of the names.
When the others have left, Mr Leonard gestures for me to get off the chair an walk to his desk, like he can't hear me from where I am.
Where were you for registration this morning? he says.
I'm havin the biggest fucken whitey. I reckon I'm gunna either fall on the floor or spew on his coffin-tie.
Jason, he says.
I had an upset tummy last night, sir.
Again with the sickness.
It's true, sir.
I don't believe a word that comes out of your mouth, Jason.
I put my hands on his desk cos the room is rockin. It's like I might as well always fucken lie as no one ever believes me if I tell it straight.
What do you not understand about your attendance? he says.
Eh?
Your attendance record is appalling, Jason. You can't keep missing lessons.
I'll speak with me mum, sir. I'll get her to tell you. She knows I was poorly but she made sure I came in. It's the true'ff.
Tru—th, he says, correcting my pronunciation.
True'ff.
He gives up an says, A letter is being sent to your mother, explaining the situation. You've run out of excuses, lad.
The room is a mass of white fuzz. His voice fades in an out. I think I say what he wants to hear an I leave the classroom, movin my feet one in front of the other like zombies move, an the only reason I make it without fainting is cos I can't stand being in the same fucken room as Mr Leonard.
My brother Mike was right. The guy's a total spoon.
 ***
Edgar spots me standing by a wall in the main square. What's up, Jason? You look rank.
Not eaten, I say, lowering myself onto the ground, playin pat-a-cake on the wall cos I can't fucken see properly anymore.  
He reaches into his rucksack an opens a bag of Monster Munch. Here, he says, have these.
I shake my head. He removes one from the pack an puts it to my lips. Eat it, he says.
I open my mouth an take a bite, feeling the crumbs, the dryness an then the BBQ flavours. My stomach gurgles and rumbles an it really hurts as I start to swallow, making me feel like I'm gunna crap my pants. I wait a few seconds an the nasty feelings pass an then I take the pack an start shovelling monsters into my mouth. He hands me a can of Tango, opening it for me, to wash them down.
Come to mine for dinner.
What?
I'll call my mum. She won't mind.
Nah nah, I say, wiping the Monster Munch crumbs on my trousers.
Do it, Jay. We can play Playstation.
Nah nah.
You're coming home with me for dinner, for real. Let's go to the shop an I'll buy you some sweets first an then we'll get a bus.
I wanna fag, I say, smoothing the pack of Monster Munch into a cone so I can angle it for the last of the crumbs to slide neatly into my mouth.  
You can't smoke here.
I know that, I say, finishin the bag an swigging Tango. Help me up.
He pulls my hand an puts my rucksack over his shoulder. Let's get the fuck outta dodge, he says, slipping his arm under mine until he's sure I have my balance an won't fall over. We go through the back gates where it should be a bit quieter so there's less of a chance of someone startin on us. 
The whiteness goes an I can see properly, but then this fucken crackin headache steamrolls my brain.
Come on, Jay, he tells me. It's food you need, not cigarettes.
We go to the small kiddies playground in the block of flats an sit on the swings. He's bought me more crisps an a chocolate bar an calls his mum, askin if it's alright to bring a friend from school home for dinner. When he gets off the phone he grins an says, She's cool with you coming over.
I don't argue. 
It's odd to hear him call me a friend.
***
Part III https://www.abctales.com/story/mark-burrow/pe-10-part-iii