Not dark yet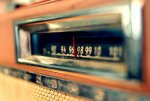 Wed, 29 Jan 2020
It's so good to hear the voice of Johnnie Walker again.  I tune in at certain points in my life.  I'm too young for Radio Caroline, but I remember the mystical stories of older kids, now entangled with more general anecdotes.  "Radio Caroline" has a similar aura to names like Tintagel, or Camlann.  Radio Camlann, coming to you from Arthur's Barge [cue jingle].
Hah! Pirate radio!  Who would have thought? All those years later.  "Shout out to Eddie in the Big House!" Big House? Armley Prison.
Anyway, I digress.
"Wonderful Radio One!"  "Johnnie Waaaaaaalker!" [cue JW theme]
Driving back from the Cockermouth road, just west of Keswick, late Sunday afternoon.  Late January and the light fading on an unfamiliar twisting country road.  I've just filled up with petrol.  I lost the radio somewhere just off the M6 near Kendal.  Thirty six miles from Kendal to Skipton?  Are you kidding?  Just as well I didn't stop at Tebay services on the way back – around the halfway point on the M6 section between Kendal and Penrith.  I had water, chocolate, and the toilet and refuelling could wait.  Get back to Gargrave before nightfall.
And so it was, I picked out the Coop service station – Hellifield?  Can't remember now.  You'll see it as you drive though.  Made the nasty right turn into traffic to continue and pushed the radio button.  Radio Four.  Scratchy.  Try Two.  Ok. I can make that out.  Hey! Hey! Jonnie Walker!  I'd forgotten.
Who's his guest?  Aaaaaah!  Steve Harley!  Of course!
I'd listened to the show the week before.  Similar gig.  Heading back from Keighley, via Halifax and Leeds.  He'd had David Essex on.  I just love those muso anecdotes, and the fading stars of pop just seem to have a lovely demeanour.  Especially when JW gets them onto their favourite subject.  And the generosity they have for fellow musicians.  It's love.  Can't sum it up any oner way.  Maybe Johnnie just knows how to get the best out of them.  He's "industry", I suppose, and he has his battle-honours, alright.
Steve Harley.  Great!  I've missed over half the show.  There's always "Listen Again" but, hey.  It's in the moment.  (Kev? You know these shows are recorded, right?")  
Places I've listened:  kitchen, dangling my legs from the lid of an active Servis Twin-tub; what became my own private office on an historic RAF station, designing databases! Ha! Ha!, what?; the existential capsule between seat-back and steering wheel, with the universe passing endlessly on either side, no doubt disappointed to be largely ignored.  JW seems to come into his own in the last of those – to me, at least.
It's the enthusiasm, maybe.  He replied to an email once, during that middle epoch.  It was around then he announced he has lymphoma, about which I'm no expert.  That must be fifteen years ago, more or less.  Enthusiasm, and pure joy for what he's doing.  (Thinks…)  Maybe that's where I got it from with teaching.  It's just the joy of being with people who're also having fun – a meeting of minds? Or spirits, more like.  
The joy comes gushing through the speakers.  It's a real surprise when I round a corner in failing light and see the motel sign across the road.  What happened to those miles?  Was that me driving?  Still ten minutes of the show to go.  I leave the engine running in the car park.  Drop the window down a tad.
Right now, writing this, and in the last couple of days, I've had "No Regrets", The Walker Brothers, playing in my head to the point of distraction.  Steve Harley must have chosen it – or maybe it was David Essex, the week before – no, I reckon it was Steve Harley: check the playlist.  I can't get rid of it, even though I worked out the chords to "Fearless" and was playing that last night, "No Regrets" comes through like a dam burst.  
One thing I like about those interviews is the way people like Harley and David Essex just know everyone else. The way he talks about the session guitarist who plays that final solo.  I mean, obviously, we know it's there.  It's always been there.  But when someone like Harley talks about it, it takes on a life of its own.  And so it has.  I can't budge it.
Last song of the show: lovely joke between them.  (Aside: Harley still tours.  He was on stage somewhere – Hull? – and a fan shouts "Come Up And See Me!"  Harley: "What? Second song in? Are you kidding? And spend the rest of the show watching people leave?"  "It's gotta be an encore, Johnnie, innit?")
Lovely.  Wind the window up and turn the engine off.  The stuff of life.  Not dark yet.