Daisy Chain

Image: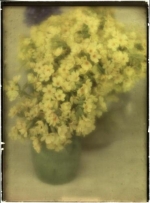 Tue, 05 Apr 2022
2 likes
When we feel we are weak and worthless
And no one wants our words
That's when our words matter most.
When we think others have said it all better
Because they are our elders and betters
That's when we need to share our words.
And then like daisy chains
We shall join together
Little daisies of the day.
And the giants shall not crush us
Because they are too unseeing and too dense.
And the sages shall fall asleep
Inhaling the essence of their fluids
Perfumed with  dusk.
And us, the little daisies in a chain of our own choosing
Shall have our bright and harm-free day
Right here, right now
Together
In the Sun