Every Moment Counts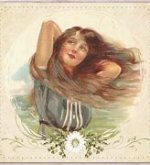 Wed, 08 Mar 2023
3 likes
What's the point in fretting
over housework:, it'll still be
there tomorrow, Rosa ponders..
Sipping hot lemon tea
reflecting on one Summer's
rainy day, when back then
doing nothing was also
appealing.
Recalling relaxing in same
spot, she'd put down her
book; gazing out on garden
in meditation, welcomed
blackbird and sparrow
upon her roses thorny limbs,
they'd trilled the air singing
of fragrant pleasure, while
flowers absorbed season's
fine spray;
dreamy raindrops like pearls
of wisdom trickling down
her pane, as inspiring as
showers that seeped beneath
the rooted earth.
Then she recalls before long;
clouds clearing and rays
appearing, ruby petals once
more saluting balmy spirit;
and attentive pruning from
Rosa's tender loving care.
Through whispers on a
breeze flew buzzing bees;
cups of tiny sweetness so
tempting from scented blooms,
workers weaving a honeyed
path back to their esteemed
Queen.
In shade away from heat
Rosa occupied her old
wooden seat, chance to
drink a cup of tea beneath
trees canopy.
Then as daytime faded, Rosa
wondered where time went,
she'll dream of tomorrows,
cause every moment counts
that's sent.
Pixabay free to use image.