grab a granny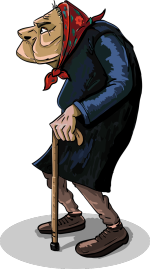 Sun, 13 Jan 2019
Chris walked slowly towards Dalmuir along the canal path, watching the light fade on the water, an open can of Pale Ale half in and out of his coat pocket and curled in his big hand. A rain-soaked, peaked baseball cap with a letter C, in red, pulled tight down on his head and a Parker protecting him from the worst of the rain. In most company he was always a foot taller than the biggest guy, and girls tended to give his long legs and trousers that made his legs look like a budgie's, a wide berth. Tongue-tied he ducked his head and tended to avoid them too.  
His long silences on street corners of Castle Street, when the boys were mucking about, give him a kind of dignity, until they nicknamed him 'Lurch', just as a gaggle of girls wandered past. He ducked his head in his jacket and kidded on he never heard.  
He liked wee Rona, who straggled behind the group and moved like honey, and the way her long eyelashes blinked away any attempts to look at her face. Thin, fair-haired, with a mole on her cheek, she couldn't afford expensive clothes and the girls she hung about, Debbie Morrison, in the lead,  called her 'a smelly, fucking, wee tramp',  while she giggled along with little fox teeth and pulled her duffle coat tighter around her neck and pulled her hood up.   
As he got nearer the wooden bridge, he thought he fancied something flashing and floundering in the shadow shape of the water under it. An old woman with a hat and walking stick stood peering at the same thing. Chris took a final swig of his can and dropped it to the side, hoping she wouldn't notice, but she looked over. He stooped and saw a tan coloured bag moving.
'I seen a boy flinging that in,' said the old women, staring at him through glasses specked with rain. 'It wasn't you, was it?'
'Nah,' said Chris.
'Well, it was somebody, like you,' she looked at him dubiously. 'Only smaller. Are you sure it wasn't you?'
Chris hesitated, 'It's moving and there's bubbles coming out of it.'  
'Aye, that's whit I thought. It might be a baby. You hear about that kind of thing all the time.' She hit the horizontal wooden bars on the bridge with her stick. 'You better get it out then.'
He looked up at the old woman and his mouth fell open. 'I cannae,' he said. 'It's probably just eels or something. I cannae swim.'
'Eels squiggle and wriggle.' The old women gawked at him. 'They don't bubble like that.'
Another eldery women, that looked a bit like her sister, but with a tartan scarf over her head, joined her on the bridge. She followed the women with the sticks gaze as she shook her head and explained what she was seeing.
'That boy there,' she nodded in Chris's direction, 'put a baby in a bag and flung it in the canal. Look at the big galloot, watching it drowning.'
'Jesus, Ina,' said the woman with the tartan scarf. 'I'll run and get a phone, and we'll phone an ambulance.'
Chris almost slipped on the mud at he leaned over the reeds looking for something to hook the bag with.
'I'm watching you,' said Ina, from above. 'Child murderer.'
The tartan headscarf tottered back the way she came, hurrying as fast as her aged legs would carry her.  
He took a step into the water and his sannies filled with mud. He felt his feet sticking and the water came up to his waist and the water smelled sour and oily. His feet came out in gouts of mud and water and her tried to keep to the reed bed but couldn't, falling sideways and floundering, splashing, his eyes and mouth filled with water, and terror stricken, eventually finding his feet. He tilted his head and water poured out of his ears and he heard a ringing sound, but then realised it was the old women rattling the facings of the bride with her stick.
'Pick up the bag then,' she stared down at him. 'You might as well, since you're down that way, anyway.'
'I cannae see, anything.'
She pointed the rubber tip of her stick through the slats. 'There, there. You cannae miss it.'
Chris stood shivering and chittering. 'I cannae see anything. I'm coming out.' He tried lifting a foot, but sunk back down again. 'I'm stuck.'
'Well, if you're stuck, you might as well get the bag.'
'I could drown, or die of hypothermia.'
'You're too big and stupid looking to drown and a wee bit of cold water never hurt anybody. Least of all, you. ' The old screwed her eyes up. 'Just duck down and hook the bag with your hand.'
'No, I cannae.' He lifted a foot and got nearly enough leverage to flop and take a step.
'Child murderer,' screamed the old woman, her face mottled and a puce colour. 'Child murderer. Help! Help! Help!'
Chris was so astounded he forgot how cold and wet he was. A heavy-set middle-aged man in a thick jacket and checked shirt ran up, out of breath and stood panting, beside the old woman.
'Whit is it?' the heavy-set man asked. He looked at the old woman and glanced at Chris, standing in the water as if he'd been baptised by an invisible Jesus.
'I'm stuck,' said Chris.
'He flung a baby in a bag into the water,' declared the old woman. 'And he went into to get it and then he saw me watching him and then dropped it again.' She pointed with her stick. 'You can see it there.'
The middle-aged man tilted his head. 'I can see a bag.'
'That's the one,' said the old woman. 'It's got his baby in it.'
'Right, you pal,' said the middle-aged man. 'Pick that bag up and gie it up here. And if there's a fucking baby in it, I'll fucking kill you.'
He frowned, took a deep breath and turned to the old woman. 'Sorry, about the language.'
'It's quite all right,' she said. 'If I'd a gun I'd shoot him stone dead, myself. Somebody should get the police.'
'Right you,' said the middle-aged man. 'Gie's the fucking bag. And any false moves and you're getting it.'
'I cannae move,' said Chris. 'I'm freezing to death.'
'Excuse me,' said the middle-aged man to the old woman. 'Can I borrow your stick?'
'Of course,' she held the stick out.
'Thanks.' He smiled as he took the stick in his hand, leaned over the bar and whacked Chris on the face and head with it. 'Get the bag, yah, murdering cunt,' he shouted.
Chris was that numb he didn't feel the first blows, but then grabbed the stick and pulled it off him and stood, not sure what to do with it.
'That's my stick,' cried the old woman. 'Give me it back, yah, murdering, thief.'
Chris held the ferrule tip up, but then pulled the stick back. He used the curve of the hook to pick up the bag and lift the leather pouch out of the water.  Holding it high enough the checked shirt grabbed it and dropped it with a splat on to the bridge.
He heard the bag being unzipped. The middle-aged man leaned over. 'Sorry about that, pal.'
'Give me my stick back,' the old woman shouted. 'Or I'll phone the police.'
Chris held the stick out and the checked shirt grabbed it and handed it to the old woman. He took her arm and helped her back along the bridge and towards the white houses at Glendevon.
It was dark, Chris dived forward, making a grab for the metal beam of the bridge. He pulled himself loose from mud and water, climbing up and over the wooden stanchion and lying, silently on the worn beams, panting and crying with cold and shock, his hands under his ochters.
The bag had been discarded, left open, one strap broken, water leaking out of the bottom and sides. He used his elbows to crawl up beside it and and looked inside. White and black fur. Puppies, he thought. Turning the bag over, he emptied out kittens, bound together in death. Falling apart like a badly cooked pudding into individual arms, legs, heads and sleek bodies.
He stood up, shaky on his legs. He didn't want to leave like that, for the rats to get them. He nudged the bag with his foot and it toppled, filled up with water and sank.
There were six kittens in the litter. He said a wee prayer for each one as he picked them up and dropped them into the water. But just as he was going to drop the last one in he felt its wet body trembling all over and he felt it struggling.
Chris looked at the tinny kitten, a white patch over one eye, and black patch over the other, no bigger than a comma in the palm of his hand.
He kept his fingers locked together to keep it warm and started running along the footpath to Dalmuir.
Coming out of the footpath and on to Dumbarton Road he almost crashed into Rona, eating a bag of chips. Looking him up and down, she laughed.
'What happened to you?' she asked. The curious and shivering state he was in unlocked her tongue.
'You want a chip? She held out her chip poke.
'No,' he said. 'I mean, aye, but I cannae. I nearly drowned and now I've got this wee kitten to take care of.'
He opened his cupped hands and bent over to show her.
'Ow,' she tickled the kittens ear and it's shivering body. 'She's absolutely and utterly beautiful. You're so incredibly lucky, what's she called?'
'Rona,' said Chris. The kitten meowed. 'She's called Rona.'   
And they stood looking into each other's eyes and smiling.