Sun (IP)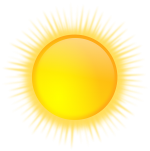 Tue, 28 May 2019
My name is Lucas Mills and I want to tell you about my Gran.
    My first memory is of my Gran.  We were in her sitting room, and 'The Sun Ain't Gonna Shine Anymore' by The Walker Brothers was blaring out from the stereo.  I would have been about three years old, and I thought it was great, because Gran was singing along at the top of her voice and I was bellowing an accompaniment. And I remember, clear as if it were yesterday, feeling that this was very special, something just for me and Gran, not my Mum and Dad, not anybody else but us. 
    There's been a lot of nonsense talked and written about my Gran, mainly by people who never met her and haven't done their homework.  She never was Mick Jagger's lover, she never dated anyone from the Kennedy clan, or the Royal Family, she never believed in flying saucers, and she didn't hide Ronnie Biggs on his way to or from Brazil.  I don't know about the Phil Spector stuff.  She never mentioned him.
    Despite all that, for most people my Gran is frozen in one particular moment in time.  On her Wikipedia entry - I have no idea who wrote it- there are a few lines on her childhood, a few more on her career, quite a few on 'personal life', and then long paragraphs on 'Alec Crane and the Community of Souls - Film'.
    For those too young to know, Alec Crane was a self-styled mystic who set up his Community in the late 1970s.  It might sound like a throw-back to the hippy communes of ten years before, but it had a harder edge, being much concerned with running campaigns on eco-politics, homelessness, and gay rights.  Alec Crane's claims to be psychic and clairvoyant didn't go down well with other activists, however, who tended to keep The Community at arms' length.
    Gran funded the farmhouse that was the Community's home, and she later bought another house for them, when their numbers outgrew the accommodation.  She would have been in her early forties at the time; her modelling career was over, her pop music career was over (she couldn't sing, but skilful production and her good looks brought her three top ten hits in her heyday), and her acting career never really got going (she couldn't act either but, again, the looks got her through a couple of Carry Ons, one Hammer Horror, and a peculiar adventure thing with Doug McClure).  My grandfather had recently died, leaving her seriously well-off, so she didn't need to worry about work drying up.   She adored my father, her only child, but he was in his teens and didn't need or want his mum around much.  I think she was just a bit bored with life. 
    For some reason best known to themselves, Alec Crane's Community decided to make a film.  This would probably, and advisedly, have stayed as a pipe-dream if not for Gran, who had the money and the contacts.  It was billed as a 'futuristic fantasia', directed by Crane himself, and with Gran having a production credit.  Even Gran's money couldn't fund more than a cheap film, so Alec Crane's vision of humanity being rescued from eco-disaster by a soothsayer and lots of naked acolytes looked as if it had been shot in the local park on someone's old cine camera.  Which, indeed, much of it was.  It would undoubtedly have sunk without trace if not for Gran's scene.
    Maybe she just wanted to see her name on a billboard again.  Maybe she thought it would bring her to the attention of a new generation.  Perhaps it was only at the 'premiere', in an arthouse cinema in Tooting, that she actually realised what she'd done.  It was reported that she was absent from the party after the showing.
    You'll have seen the clip on YouTube, or in those TV compilations of Worst Cinema Moments, or on internet pop-ups proclaiming Ten Times Old Stars Humiliated Themselves For No Reason Whatsoever. 
    I was in my teens when I saw it.  I was with some mates who'd found it on YouTube and were wetting themselves looking at it, and it was only when it was half way through and I was happily wetting myself too, that I realised it was my Gran.
    There it was, our special song, 'The Sun Ain't Gonna Shine Anymore', booming out from the computer, and there was Gran, stark naked in that local park, flinging her nude body around rhododendron bushes and beds of roses, while the four horsemen of the apocalypse stood (the budget not running to actual horses) watching, until those final, dreadful moments when the four horsemen, naked people of both genders with animal heads on, and indeed a few small animals, piled on top of Gran, who was writhing in inexplicable and totally inappropriate ecstasy. 
    It was, I now understand, meant to be a reference to the last panel of Breughel's triptych 'The Garden of Earthly Delights', the one depicting the Last Judgement.  The world is doomed, the sun ain't gonna shine anymore, truly dreadful things are going to occur in your local park, unless you follow the Crane way. 
    I kept looking, and kept trying to laugh, determined not to let anyone in on my dreadful, ghastly secret.  At the end, when one of the others remarked, 'Not a bad bod, for an old lady,' I thought I was going to be sick.
    I never said anything to Gran, of course.  It disturbed me to think that she'd played me that song when I was little.  I couldn't understand why she would ever want to hear it again. 
    A few years later, Gran wrote her autobiography.  It was a big success, of course, and led to a round of interviews and chat shows, each of which brought up 'that scene'.  Gran treated it all with good humour, making fun of herself and indeed, endearing herself to a new generation.  But I still resented her taking that special memory away from me, tainting the song with stomach-heaving images.  In her interviews she always mentioned my father and mother, and me, as being the most important things in her life, and I wanted to yell at her, 'Then why play your three-year-old grandson a song that was the soundtrack to an orgy!'
    When she died, a couple of years after the book came out, I asked my father about it.
    He looked at me, puzzled.  'What?'
    'She played me that song, The Sun Ain't Gonna Shine Anymore, the one in the film, when I was three years old.  It's my first memory.  It was really special, a really happy memory, until I found out where it was from.  That bloody awful scene in that bloody awful film.'
    Dad asked, 'Have you actually read her book?'
    'No.  I figured I'd heard most of the stories.  I didn't want to know any more about that film.'
    'Read it,' said my father. 
    About six months later, I took my copy (we'd all been given one) down from the shelf.  In the last chapter she wrote:
A final word about coincidences.  No, don't worry, I'm not going to come over all Alec Crane on my readers.  I've learnt that lesson.  Although this is about a form of redemption.  After That Scene, I never wanted to hear The Sun Ain't Gonna Shine Anymore ever again, the wonderful Scott Walker notwithstanding.  It was the soundtrack to my greatest humiliation. When, at 3am on 14 May 1990, I got a call to say that my beautiful daughter-in-law had gone into labour, nothing could have been further from my mind than that bloody song.  At 8pm that night, I got another call saying that my grandson Lucas had arrived safe and sound.  I put the phone down, and realised that the radio was still on.  And yes, it was playing The Sun Ain't Gonna Shine Anymore. 
    Lucas brought the sun with him.  All the stupidities and mistakes and misjudgements of the past no longer mattered.  The Sun Ain't Gonna Shine Anymore was our song, mine and Lucas's, and would be so for ever.  I played it to him, or sang it to him, many times, right from when he was a baby.  One of my happiest memories is when he was three, the two of us dancing round my sitting room singing along to the record player.  I don't know if he remembers it, but on that day the sun was shining indoors and out.
    So now, when I miss her so much it hurts, or when I feel I've been irredeemably stupid, or when life at the moment is just one big crock of shit, I put on The Sun Ain't Gonna Shine Anymore, and remind myself that it will.
https://www.youtube.com/watch?v=JhmQn7nrKdg