Timely Leisure Spent With You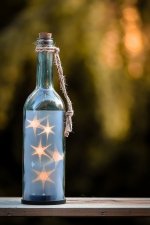 Thu, 25 Feb 2021
Dear diary I feel so small today, like Alice down the rabbit hole inhaling atmosphere, seizing handfuls of earth as I shrink, where ant mounds are the size of tall Grand Canyon Peaks...I wonder if JRR Tolkien felt this way when down in the trenches of war! But I suppose in the large scheme of things we are all like ants going about our business, with our own obstacles to climb out of.
Looking back, you and I Gina were never really of this world, more aware of invisible creatures laughing at us on boughs, as shimmering canopy hid wandering mischief, even the sort we got up to.
I remember profound magic transpiring on that warm evening, two giggling teenagers just chilling on boundary wall, with woods behind and a quiet country lane before us, you with your lager and black, I preferred lager and lime.
Our imaginations would weave those hidden images of rustling sounds from undergrowth into a fairy realm, as we watched the dancing leaves develop wings, those green fragments of ancient trees stirring, while lengthy blades of grass like sweeping hair decorated with wild daisies and buttercups quivered, embracing movement...thriving on pure energy, as we traced our creative powers of curiosity, laughing at what we might find, a magnetic intrigue into an unconventional adventure, pulled from passages from another reality in time.
They say a leopard never changes its spots, I hope you held onto the enchantment, as I scour my memory. My wish is that you preserved that day in a bottle to open at leisure, as I revisit words of time spent with you.