The Return of Oscaloo (Part 1)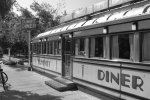 Mon, 06 Mar 2023
Alice Forster loved teacups.
She had teacups of all kinds in her collection. Ceramic. Porcelain. Glass. Steel. Bone china. Plastic. Wood. And with all kinds of themes and patterns. Solid. Striped. Polka dotted. Flowers. Birds. Butterflies. Farm animals. Cats. Dogs. Architecture. Abstract art. Holidays (especially Christmas). Religious symbology. Printings of pithy sayings (including one that said Thanks for the orgasm). Limited editions from Disney (her favorite being, quite naturally, a teacup replica of Chip Potts from Beauty and the Beast). A rather bizarre commemoration of the 1960 presidential debate between John F. Kennedy and Richard Nixon. An unironic depiction of Nancy Kerrigan and Tonya Harding and the words America's Sweethearts printed underneath. But her favorite was a macabre teacup with an etching of a plague doctor complete with a bird mask and black, wide-brimmed hat pulling leaches out of some zonked-out guy's neck.
However, it wasn't until she'd visited Corsey's Antiques and Curios located in the old downtown district of Oscaloo, Florida that she'd found a teacup with a speaker in it. Or at least what looked like a speaker. Perhaps it was a telephone receiver. It was right at the bottom of an ordinary white, porcelain teacup—six holes forming the corners of a hexagon, each hole having six smaller holes within them. Then in the center of the hexagon, there was what looked like a button. 
Alice reached her bony finger inside and pushed it down. She felt it click, just like the clicker of a pen, but then it had just popped back up. She twisted her lips. She had no idea what this contraption was. All she knew was that it was a strange sort of teacup that she didn't have in her collection. Therefore, she had to have it.
Alice took the teacup up to the cashier and owner, Vic, to purchase it. Vic had a pencil thin mustache and hair parted down the middle. He tried to sell everything in his shop for its weight in gold, but Alice knew better than that.
"Ahh, Mrs. Forster," he said, raising up the corners of his mouth in a serpentine grin, "I see you have chosen well, as always. The salt shaker teacup."
Alice peered inside the teacup again. Vic clearly had no idea what it was, either. There was no way that could have been a salt shaker. For starters, the holes at the bottom were far too fine for salt crystals to fit through.
"I'll sell that to you for … $35.99, plus tax," he said.
Alice rolled her eyes.
"I'll give you five bucks, you dirty swindler," she retorted in her shaky, high-pitched voice. 
"Deal," the man said quickly. He didn't think he'd get even $2 for that piece. Indeed, there was a sucker born every minute.
He then raised an eyebrow and added: "But if you want a bag, it'll cost you 30 cents!"
Alice clicked her tongue.
"Keep your bag. I'll carry it in my dang purse."
~*~
Oscaloo was still reeling from having lost half its population (mainly the wealthy half) in the early 1960s, back when it was a premier resort mecca on par with Las Vegas and the Poconos. Its downfall was mainly thanks to a fear that neighboring dictator Fidel Castro would for whatever reason decide to target this land of lawn flamingos, pink martinis, and strawberry smoothies with nuclear bombs. Those who remained in town inherited all the resorts and businesses. However, without the funding, combined with the town's quasi-maniacal refusal of ever reinventing itself, the quality of tourists was quickly reduced to those who would go to Disney World if Disney World was 1/10th of the price. 
Alice sat in what used to be a high-class luncheon place—The Pink Cafe—which since had become a shabby-chic tribute to the flamingo. The restaurant was a claustrophobic's nightmare that hadn't been properly dusted in decades. Its pink leather booths were only kept pink thanks to the existence of pink duct tape, which was also the only thing keeping springs from poking out onto people's backsides. With all that said, however, its hamburgers, fries and milkshakes were legitimately good. Though that was because they still cooked with lard.
Alice's 49-year-old son, Diedrich, walked into the restaurant to join his mother. He wore a starched white, button-down short-sleeved shirt that was tucked beneath blue trousers. His hair was parted to the right and rock solid—fashioned from what seemed like half a can of mousse. This was a look that he'd fashioned for himself back in the fourth grade and never thought he needed to change it.
Diedrich preferred to call himself Rick, much to Alice's chagrin, since Diedrich was a family name. However, he had a few too many unfortunate memories from school—kids mercilessly chanting "Die Drich" at him. It also didn't help that throughout grade school he was socially awkward and overweight. Those had continued to be qualities that would describe Diedrich, but he'd since become an electrical engineer, and those qualities were suddenly considered quite normal. Diedrich did like to think he had the last laugh with those kids from grade school, because he had a job that would've had them seething with envy. That, if they were still kids. He was Lead Electrical Engineer at the Oscaloo Funtimes Amusement Park. Mostly his work involved repairing the rides just to keep them functioning and as non-deadly as possible. From year to year, the park always seemed to be inching itself closer towards bankruptcy. Only through the graces of God did it keep going.
A red-haired waitress named Marnie came up to them and gave them their usual drinks. Alice had a pink lemonade, while Diedrich had a Diet Coke. She'd also already put in their usual food order: burgers and onion rings to share. Marnie didn't even ask them what they wanted. She'd been working at the Pink Cafe for 20 years, and if they were suddenly going to change their orders, they were going to need to come in the diner and wave around semaphore flags.
Alice pulled out that unusual teacup from her purse and then handed it to her son. "Here. Take a look what I just found."
Diedrich groaned.
"Another teacup, mom?" he said. "Where are you going to have room for this? Even if I built you another hutch, there's no space left in your house for another hutch!"
"Hush!" she snapped, glaring at him like a bald eagle. "This one is special."
Diedrich breathed heavily out of his nostrils and said: "Yeah that's what you say about all of 'em."
Pffft! she said. She put the teacup on the pink table, slid it at him, and said: "I thought maybe you could put your engineering skills to good use for a change and tell me what the heck this thing is."
Diedrich sighed, fluttering his lips. 
When Diedrich went to college to study electrical engineering, Alice would tell everyone that he was going to work for NASA and put men on the moon. The only problem with that was Diedrich got his degree in 1997, when nobody cared about the moon. Diedrich would continually tell his mom: I was only an entire generation too late for that, but of course that wouldn't sink in. If Diedrich wasn't putting men on the moon, he was wasting his degree as far as she was concerned. 
"Well I take it back," he said, examining the teacup with squinted eyes. "This teacup does appear to be something unusual."
Alice smacked her lips and gave her son a self-satisfied grin. It wasn't too often that he would admit to her she's right about something—even something as simple as an unusual teacup being unusual.
Diedrich continued to mess with it until he realized that the bottom of it twisted off.
"Well, what do we have here?" he said, removing that bottom cover and examining the insides of it. "Well, this is quite the contraption. Looks something like CB radio."
Alice raised her eyebrows.
"Lemme see," she said.
Diedrich rolled his eyes, brought it close to her face, and said: "Not that you would have any idea what you're looking at."
"Oh stop it, I know more about this stuff than you think I do," she lied. She squinted at it, appearing to study it carefully before finally asking: "Can you get it to work?"
"Good question," he said, bringing it back close to his face. "Huh, look at this transistor…" He took a few seconds muttering to himself before saying: "A-ha."
He then held the contraption back up to Alice and pointed at something 
"You see this? This is an old hearing aid battery," he said. "The one in here's corroded pretty bad, so it's gonna have to get replaced, but otherwise this device is in pretty good shape."
"What does it do?"
"Well that's another question and a half," he said, squinting at it again. "But I have half a mind to think this is some kind of primitive cellular phone."
"A cellular phone?"
"Yeah," he continued. "This is very illegal, but who knows what it was back when it was built. This is all technology out of 1960. This is like spy technology out of James Bond or something."
"Huh," Alice said, now distracting herself over conjured images of Sean Connery. "Does it work?"
"Well I don't see why not," he replied, "but this is like a cellphone that only dials one number. The chances of whatever is in the other end of doesn't also have corroded batteries…"
As Diedrich was studying the device further, there was all of a sudden loud a thud on the table. Diedrich jumped. It was Marnie. She had thrown a plate of onion rings on the table.
"Lunch is served," she said. 
~*~
"Well, do you want to do the honors, mom?" Diedrich asked. He had taken his mother to his laboratory at the Oscaloo Funtimes Amusement Park where he happened to have a supply of antiquated hearing aid batteries compatible with that teacup (those batteries happened to be used for the animatronic pink lizard that winks at guests near the tilt-a-whirl).
He screwed the bottom of the teacup back on and handed it to his mother. Just then, outside the window of his workshop, a rail car full of screaming teenagers on the Pink Mineshaft sped by, causing the floor to shake violently.
She peered inside of it, button looking the same as it always had.
Without further ado, she pressed it down. Then it popped back in place. She furrowed her brow and then put her ear to the mouth of the cup. She shook it a little.
She then furrowed her brow at her son.
"I don't get it," she said. "Nothing is happening."
Diedrich huffed and said: "Well I didn't think anything was going to—"
Then there was a ring in the teacup. Then there was a voice.
"Hello?" it said. It was a female voice. It sounded a bit garbled and tinny, but it was nonetheless crystal clear. 
Alice's and Diedrich's eyes widened. Alice brought the teacup up to her lips and said: "H-hello?"
Another mine car full of teenagers came rushing past the window.
"Oh my gosh!" the voice continued. "How are things up there?"
Alice squinted her eyes and said: "Up where?"
"Up in the world! You know…"
"Uh…" Alice said. She looked at Diedrich and shrugged. He only shrugged back at her. "Fine, I guess…"
"Is it safe to come up?"
"What?" Alice asked. "Come up where?"
"Into the world, you goof!"  
Alice looked at her son again, mouthing What?
Diedrich then grabbed the teacup and spoke into it.
"Who are you?" he said.
There was silence for a bit until the voice came back and said: "Don't you know? We're the Oscaloosan Preservation Society."
~*~
As it turns out, the Great Oscaloosan exodus of the early 1960s, as was written in the history books, didn't actually happen. Instead of moving out of town, the wealthy Oscaloosans moved underground. Underneath City Hall to be exact. Of course, many of original inhabitants of the underground community had since deceased, but they continued on their lineage according to the strict codes outlined in their governing Oscaloosan Compact document, the details of which are detailed, specific and won't be divulged here.
Nonetheless, the Oscaloosan Compact did contain three critical errors 1) The teacup was the only means of contacting the community, and it was given to an unreliable confidante; 2) The hatch to the chamber had a time-release set for 100 years, and the override switch was located on the outside; and 3) Castro never bombed anybody.
Other than that, the program was a massive success.
Alice, Diedrich and the chief of police—Gene Grady—stood inside the basement of City Hall staring at a narrow wooden door with the words Utility Closet printed on it, which is where the voice in the teacup said the underground society could be located.
Chief Grady looked at Alice and Diedrich, shrugged, and said: "I guess I always thought this was a utility closet."
Diedrich reached over to open the door, but it was locked.
"Ah," Chief Grady said, pulling out a large keychain of about 200 patina-addled keys. "It's going to be one of these…"
~*~