PE .10 (Part III)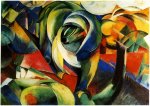 Sun, 23 Jul 2023
2 likes
Edgar lives on an estate, but he didn't ever let on he has a house in a cul-de-sac with a front garden an a gate. The grass is mowed an there are flowers.
I never knew you was posh, I say.
He laughs an says, We're not.
Cept he is, right, cos he tells me to take my trainers off in the porch which only posh people do. We enter the house an it smells of tasty hot food an spices an my mouth starts drooling like a dog. Edgar's mum comes out of the kitchen, wearin an apron.
So, she says, you're Edgar's friend.
Yeah.
This is Jason, says Edgar.
She holds out her hand. She has long, perfect fingernails which are painted red. Nice to meet you, Jason, she says.
We shake hands. Nice to meet you too, I say.
I'm Tara.
I can feel her lookin me up an down, examining me, like you see people checkin fruit an vegetables in a supermarket, as if she's seein bits of mould on me or black spots where I'm startin to rot an go off. I know my socks are mingin. My toes poke through the holes.
Dinner will be about 45 minutes, she says.
Where's dad? asks Edgar.
It's Year End so he'll be late.
Edgar turns to me an says, Let's go to my room. I follow him out of the kitchen, still feelin Tara's eyes on me as we go into the hallway an up a flight of stairs cos his house is a fucken mansion.
You got a back garden too? I ask, looking through a gap under the banister to the livin room where they have giant glass doors.  
We do.
You are posh.
If you say so.
There are pictures on the walls of a wedding. He sees me lookin an says, That's my sister. The one I told you about.  
There's another picture of them posing outside a building I think I've seen before. Where's that, Brighton? I say.
He looks at me as if I'm makin jokes.
India, he replies. That's the Taj Mahal, not the Brighton Pavilion.  
I knew that.
It's in Agra.
My brother says it looks like a curry house.
The Taj Mahal?
Nah nah, the Brighton Pavilion.  
We visited family a couple of years ago.
What's it like?
He shrugs. I was ill for most of it.  
On the upstairs landing, he tells me before I even ask that the little elephant stature on a shelf is a god called Ganesh, an the woman with lots of arms on a different shelf is Durga. He points at her an says, She's hardcore, you don't want to mess with her.
I look an say, She could give Johnny some mega slaps.
Edgar opens his bedroom door.
I keep thinkin how clean the house is compared to where I live. I feel the softness of the carpet under my feet an see how the wooden banister shines. As we go into his room, Tara calls from the kitchen doorway in her high voice. Edgar, can you come down here a second?
I'll be back in a minute, he says.
I'm left on my own, lookin at the television, Playstation, an a shelf full of cases for games. There are Arsenal posters on the walls an the bed is neatly made with an Arsenal bedspread an pillow. The curtains hang properly from a straight rail an the net curtains are white as milk. Books line another shelf an he has a stereo too with loads of CDs stacked on a plastic tower that spins round, but the maddest thing of all is that he has a computer of his own an a desk to work on like a full on boffin.  
Edgar's not just posh, he's fucken loaded.
I sit on the desk chair, checking out the games. All anyone talks about at school is gamin. I don't care about playin them. Mum says she's gunna get me an Xbox for my birthday which probably means Liam is gunna rob it from someone's flat. I told her I'm not fussed and it's true, I'm not. It's like football. Everyone bangin on about their teams, this player, that player, managers, refs, an who is gunna win the cup, the league, promotion, derby games, an it's the same thing every time an it's so fucken borin that I wanna go full America an blast them with a machine gun.
I feel better after my crisps, sweets, fizzy drinks an fags.
Edgar comes back in the room an goes to his wardrobe.
What's up? I say.
Nothing, he says, removing a shirt from a hanger an a pair of trousers.
Where you going? I ask.
He takes pants from his underwear drawer and then he pulls out the drawer beneath and removes a pairs of socks. He says, You're the same size as me, why don't you put these clothes on?
I'm fine.
My mum says I have too many clothes an she thought you might like to have these. We're the same size.
Do I smell or somethin?
He looks at me. No, Jay, that's not what I'm saying.
I'm not a charity.
That's not it.
Nah nah.
I have too many clothes.
Good for you. So, I can't have dinner with you unless I wear these?
You're taking this the wrong way. Mum's trying to be kind.
My head is spinning one way and my stomach goin the other. I feel myself turnin red. It's like Tracey Clarke calling me a tramp boy on the estate. Sayin I'm a dustbin raider, a pikie, an all the names under the sun. Kids laughin at me, throwin stones, bottles, making me run off like they hunt after rats an foxes with sticks. People always fucken on top me, crawlin, pokin, sprayin, wherever I go, whatever I do, teachers too, tellin me what I'm not, what I should be, an why I mustn't be who I am, an I don't fucken know what to do cos who else could I ever be but me?
Nah nah, fuck that. I'm off.
Edgar stops what he's doing. Don't be like that. I didn't mean nothing by it, I swear. Stay.
He puts the clothes on the top of a chest of drawers.
The food downstairs smells so nice.
Please stay, he says, pointing to the Playstation. We can play an you'll like mum's cooking.
I look at him an say, I'm not a charity.
I know you're not.
Okay.
He smiles. I can tell he's feelin awks too. You wanna play Fifa? he says.
An I tell him I do even tho I don't. He gets all happy cos it's his favourite game.
He turns on the console an the fucken cinema-sized TV.
He tells me to be Barcelona. It's obvious who he is.
It don't matter. He thrashes me every game.
***
So, says Tara, you're on The Grove estate?
We're seated at the dinner table. There are plates, knives, forks and spoons. I look at the bowls of different sauces. Tara an Edgar told me the food-names but I can't remember, cept for these fried things called pakoras an I've stuffed too many in my mouth an the silence is awks as they wait for me to swallow an start speakin.
I wash the food down with a glass of water.
He does, says Edgar.
Tara looks at me like I'm strange when I'm drinkin. You're thirsty, she says.
Yeah.
Edgar spoons food onto his plate from a bowl.
What's that? I ask.
Dhal, he says. It's made from lentils.
Dial?
Yes, he says, but I know I ain't saying it right. He's acting different around his mum to how he does at school or when we're together, mindin his manners.  
I'm lookin at the bowls of food an I don't know what tastiness to have like when I'm lookin at the menu in a Maccy D's. I think about takin more pakora but I don't wanna seem craven.
Edgar sees me lookin an says, Try this with this, you'll love it.
I'm allowed to pick up the bowl an I spoon the food onto my plate.
 You lived there a long time?
I don't understand what she's goin on about.  
The Grove Estate.
Oh yeah, since I was a baby.
She puts food onto her plate too.
Edgar sees me eating an says, Good, right?
Tasty, I say.
Watch out for this one, Tara says, it's very hot.
I can't eat that, says Edgar.
His mum grins at him.
So, how was school today? she says.
We're in different classes, Edgar replies, seeing my mouth is full.
Is that so?
He tells her about how good his grades are, actin like the boffin he is an always has been.
What about you, Jason, how was your day?
I gulp water. The spices are startin to pop in my mouth. I say, We had PE an I won the 1,500 metres.
Congratulations, she says.
Jason's brilliant at running, says Edgar. Aren't you going to run for the school in the district competition?
I think so.
Wow, says Tara, that's great, Jason.
Thanks, I say, an I reckon it's best not to tell them about how Mr Barker is thinkin about whether to let me run for the school since the fight in the showers although it's not my fault Johnny Fuck Lord wee'd on my leg like the feral that he is.
Jason, you went to the same primary school as Edgar, didn't you?
Yeah. Graham Franklin.
I thought so. How are your parents? I remember speaking to your father. He used to drop you off in the mornings, didn't he?
I'd forgotten he did that an thinkin about our walks causes waves.
Wasn't he a caretaker on your estate?
Yeah.
How is he?
Fine.
Edgar comes in, tryin to help cos he sees I'm twistin an drownin. Would you like some more of this, Jason? You seem to like it.
Nah nah.
Go on.
I take the bowl an put more on my plate.
And your mother, says Tara, how is she?
Okay.
We didn't speak much, she says, maybe once or twice. Didn't your mum pick you up after school?
Sometimes.
She seemed like a character.
I say yeah but I'm not sure I like mum being called that word. I don't know why Tara's being so nosy. It's nothing to do with her an it makes me wanna not speak. I know that she'll get the wrong idea whatever I say about mum an my family an then she'll put on that fucken there-there voice like they all do, pretendin to feel sorry for poor-boy-me when really they don't, they're only tryin to sound like they do, when the truth is they're thinkin that the less they have to do with me an my family the better. It's like they think I'm dirty an smelly cept the dirt is not only on the outside, it's on the inside too, on the other side of the skin, an it's the sort of muck that no one wants to go near cos it can never be cleaned off.
I think about tellin her about the charity work Edgar, me an Anne did on the estate after school. Pocketing cancer money for ourselves. Watchin her reaction. Seein how her little boffin son ain't what she thinks he is.
Cept I know it's a snide move to grass Edgar up. He's been nice to me an I guess Tara is too.
What's Month End? I ask.
She frowns at me, fork hangin in front of her pretty lips.
Edgar's dad… You said he's doing Month End. What's that?
He's an accountant, says Edgar.
Management accountant, says Tara an then to me, she goes, You do listen and take everything in, don't you? She puts the fork into her mouth.
I don't like how she talks to me. It's like I'm some sorta stray dog that she's surprised can do tricks. Sorry, I say, I was only asking.
She takes a steel jug an tops up my glass with iced water and slices of cucumber. Don't be silly, she says, nothing to apologise for. Well, it's an accounting term where they collect all of the financial information for the month about the company, so the payments they've made, received and so on.
Like cashing up?
What?
Mum works in a pub an sometimes she has to cash up the till at the end of the night. She hates doing it. A couple of times she's let me help her.  
I suppose it is the same, she says.
I take a bowl an put more food onto my plate.
I told a lie cos mum is happy when the landlord asks her to cash up as she knows how to fiddle the till an get extra dollars.
Do you like the food? she asks.
It's great. Thank you so much.  Hearing this seems to make them both cheery. I'm not being snidey or fake either. It's the best meal I've ever had in all my days.
Tara then starts talking to Edgar about his English grades and why they need to be higher.
He promises to do better.
I listen, taking the second to last paratha, soakin up the sauce an bits of rice on my plate.
Mum never asks about my grades.
All she wants is for me to attend classes so we don't get into trouble. 
So she says, anyway.
***