homemaker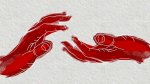 Fri, 07 Feb 2020
1 likes
Mark stifled a yawn as the grey-haired dayshift manager of Boquanran House went over safety procedures and what would happen and where to go if there was a fire drill. He fingered the phone his pocket and looked at her through the sweep of dark hair over one eye.  The place stunk of pee. Dark dayroom, easy-to-wipe couches and dining room next door, with rooms running off them stank. A red bucket leaning against a cupboard door smelled of sick.  The long beige corridors filled with gumsy, thin haired old women in nylon blouses too big for their shoulders and hung like wrong-coloured curtains. Bald old men in stripy shirts and with oversized belts, fawn trouser up to their chests, stuck at the door, looking through the reinforced glass for a friendly face to appear, crouched, trying to grab onto his arm. Trying to get a part of him. It frightened him.   She was trying to be super-nice about it and overly enthusiastic about him coming to the old folk's home for his week away from school. He hated work experience. Hated her and her stupid red lipstick had her big mouth and ball-face.
His phone buzzed against his laps and he itched to answer it. The manager smiled, as if she knew.
'No phones, when we're at work,' she said, swivelling in her office chair and amping up her smile. 'That's a rule we have here.'   
Her smile included Betty, his mentor for the week. She stood at the door, half-listening and rolled her eyes. Mark liked her more for that. He'd been introduced to her fellow dayshift workers when she'd given him the quickstep tour before returning him to the office for final orders With so many clients, as they were officially called, it was difficult for Mark to tell workers from staff. But Betty was younger, curly hair, and big dark eyes. She smelled nice and she looked nice with a long white neck and hint of breasts in her blouse. She could have been the kind of English teacher at school the boys fancied. That Mark fancied. Fresh-faced mums, the kind he'd shared links with, seen doing doggy in MILF which made him blush pink and stare down at the tiled floor.
'C'mon, kiddo,' Betty tapped his arm and sighed. 'We'll get some work done. Then we'll get you out of this hell hole.'
Mark tucked his gangly six-foot frame behind—and to the side—of her as she negotiated the main strip of corridor with a smile and wave and even a kiss, on the parchment-thin cheek, of one old dodder before they got the stairs.
'I didn't know you had rooms down here,' Mark whispered.  It seemed even darker to him, although the strip lighting was on, and it was the same layout as above, but it smelled more of damp than pee.
She slapped his arm. 'That's because they're haunted.'  
He gazed at her out of the side of his eyes, but her biting down on her bottom lip gave the game away that she was only kidding. His phone buzzed again and he wondered if he should answer. He dipped into his pocket and pulled out his iPhone.
Her fingers were on the door handle of a room near the stairs and she glanced at the mobile in his hand and smirked.
'Can I get this?' his cheeks flushed. 'It might be my mum.'
 'Technically,' her eyes glinted and her voice dropped. 'No phones of any kind. But technically, I shouldn't go for a fly smoke down here—so if you don't tell, I won't!'
His face brightened as he flicked through the screen and quickly tapped replies to missed messages.  
When he went into the room a naked old man was sitting sideways on a bed that had been stripped back to the blue plastic mattress.  He was looking through thick glasses out the window and gave no indication that he was aware that Betty had a bright yellow basin with a facecloth in her hand and sponging his groin and shrivelled penis area.
Betty did the introductions. 'This is Mr Gardner, he's seventy-six and has dementia.
She spoke to Mr Gardner in an overly loud voice, in the way a small child would be talked down to. 'You're not any bother, are you?' She rubbed his leg, in confirmation and confided to Mark, 'I should really gie him a shower, but I'm a bit behind wae the work.'
She lifted a withered arm, like a chicken wing, and rubbed the cloth under is oxter and then let it drop and his hand flopped to his side. Then she did the other. A whitish gunge was at the side of his lips and she flicked at it with the edge of the damp cloth.
'I should really put his teeth in,' she admitted, with a laugh. 'But they'll just fall out…Now to get you dressed.'
'No,' Mr Gardener spoke, gave the tiniest nod and tilted his head looking at her face.
She gripped his elbow and lifted it and his body levitated bent-back from the bed into a standing position.  
'Here,' she said to Mark. 'Come and hold him.'
Mark put his hand on Mr Gardner's arm, the two of them stared out the window and into the rain and the road below and the slope with an early bloom of daffodils, as if they'd just met and were still be formally introduced.
Mr Gardner whispered, 'Please,' as Betty tugged a patterned jumper over his head and he raised his arms like a child to help her put his arms and hands through. Then he settled sitting on the edge of the bed looking out the window, much as he had when Mark came into the room, but clothed.
She hurriedly buttoned the top two buttons of his shirt and patted the remaining few hairs on his head. 'We'll come back for you,' she told him.
Betty bustled out of the room and Mark followed her along the corridor as she explained, 'We never take one client up the stairs, or in the lift. It's a two-for-one job. Take two of the old buddies at the one time and it saves time.'
'Right,' Mark hadn't really been listening, he was checking his phone.
She paused with her shoulder against the door, a smile on her face. 'Martha is some piece of work. She's got a tongue on her.' She leaned closer, 'She used to be a bit of a good-time girl.'    
She shook her head, eying the blank expression on his face, and put it more plainly, 'She used to be a prostitute.' Betty licked her top lip. 'She likes the men.'  
Mark's cock jumped and he was glad he was he was wearing denims. But the heat in his cheeks was a giveaway. He was glad Betty took no notice of him as he stood in the doorway.  She flicked on the light switch and went to open the blinds.
The old woman in the bed was tiny and bird-like. She peered over the quilt cover she held with enormous blue eyes at him. She clapped her hands together, 'Is that my Tommy?' she asked.
'No,' Betty pulled the quilt cover away from the old woman and shook her head.
Mark took a step backwards and his hand rose up to cover his nose.
'I've pooed,' said the old woman. 'I kept pushing the buzzer, but none of you fuckers would come.'
'It's alright, Martha,' Betty's tone was business-like. 'We'll soon get you tidied up.'
Martha grunted as she tried to use her elbows to push up the bed. 'Good,' she said. 'I've got a lot of work to do. There's a whole regiment coming in and there's only me and Minnie and we can't fuck them all.'
'I'm sure you'll gie a good account of yerself.' Betty winked at Mark, but he tilted his head to look the other way. 'Can you stick the shower on?' She nodded the direction of the corner of the room. 'Just turn it on and check the water isnae too hot.'
Mark reached in and turned the dial, watching the water, stepping back and letting the water spill onto his fingertips.
Betty hauled the quilt onto the floor and explained, 'In cases like this it's best to make a bundle on the floor so you can take it up the stairs.' She pulled open the door of the chest of drawers and pulled out a box of plastic gloves which she snapped on colouring her hand bright blue.
She flung the box over to Mark, 'Stick on a pair.'
He put a hand over his mouth and began making noises as if he was going to boak. He backed out of the room as Betty peeled her nightgown from Martha. She flung it on top of the quilt cover.  
'Oh, what a lovely job, you're doing,' said Martha. 'You're one of the good ones.' She peered at Mark. 'Who's that?' she asked.
'Never-you-mind-for-nosey-folk,' Betty said. 'He's only wee. A wee schoolboy.'
'Aye, they're the worst,' said Martha, shaking her head in disgust and shrieking. 'Them and family. Picking you up, and taking you away, and putting their dirty fingers up inside your fanny and screwing you for nothing. And it hurts. It hurts—'
Betty reached across and pulled Martha across the bed, so her little legs dangled and she was in a slouched position. Betty took her arm and helped her sit up and as she did so she tugged at the nightgown and with a swift yank pulled it over her head and tossed it onto the quilt and laundry pile.
'I'm cold,' shrieked Martha, her arms up over her scrawny breasts. 'So cold.' She shivered. 'So, fucking cold.'
'Let's get you warmed up and ready for work,' Betty said. 'Make yerself beautiful and get into the shower.'
Martha stuck her hand out Betty helped her up. Betty held her arm as she tottered towards the shower and she kicked the pile of shitty clothes into a more manageable pile.
The water splashed onto her arms and glove and when Betty was sure it wasn't too hot or cold she helped Martha into the shower. Soaping her hands she washed away the worst of the shit and when Martha was clean, she backed away and peeled the gloves off and flung them into the pile of washing.
She quickly snapped on a clean pair and bundled up the washing. 'Keep an eye on her,' she instructed Mark. 'And I'll go and stick this in the washroom. I'll be back in two ticks...after a wee fly smoke'.
Mark sidled into the room, clutching his phone and glanced at the time. The old woman stared at him, head bowed from the shower water washing over her.
'That you Tommy?' she asked.
'No,' he arched his head to get a better look at her tits, pot belly and almost hairless pussy. He turned his head, listening. Then he held up his phone and filmed her frail body under the water.
'Don't beat me Tommy,' she said. 'I've gave you all the money.'
'I won't,' said Mark. 'Just stick your fingers in your pussy for me.'
'You're a dirty bugger, Tommy,' she said.
Before he heard the clatter of feet and Betty returning, he pressed send and shared his file with his pals. 'Look at the state of that,' he quipped.
Betty asked in a kindly manner,   'How you two, getting on?' She didn't wait for an answer, turning the shower off, and had a bath towel over her arm, which she wrapped around Martha and mussing her hair.
'He's a fucking dirty bugger—that—'
 Betty shook her head and mouthed at Mark, 'Don't-listen-to-her. She doesn't mean anything bad.'