A Legacy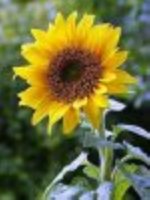 Mon, 16 Jan 2023
As a lifelong member
of the Gardening Society
she was mad about flowers,
relishing the variety
of colours and scent 
of her garden's flora
which were the essence
of her enjoyment.
She was an artist,
more than a botanist
and had her own theories
about propagating.
which were fascinating.
She liked poppies and peonies
begonias and buddleia,
the Butterfly Bush.
Deemed that clematis,
the queen of climbers, 
was the absolute best
but also had affection
for all the rest.
Tended plants with care
whether they were common
or they were rare.
Yet when the day came
to depart from this earth
her last wish was not
for flowers to be laid
in tribute to her memory
but asked for voluntary
donations to charities.
© Luigi Pagano 2023