The Flames, The Flames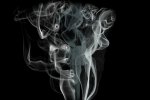 Wed, 12 Aug 2020
Well here's a true story, down to the letter.
I own this flat right, it's really posh and I've owned it for almost twenty years. And then I got to know this girl right, she was too pretty for me and I knew she was messing around and just biding her time till she found someone better. Not even that, just messing around. Well this girl used to pick at my bald patch and stoop down to kiss it and she'd call me Pork and Fart as these little names of affection but actually you could see she was just messing about and trying to provoke me all the time. Half the time I went with it, the other I'd get angry. Anyway she was, is, she is Italian. I didn't say that bit, but you've got to imagine her speaking English with this heavy accent calling me 'Pork' and 'Fart'. And she's really pretty by the way, and she's also tall and lean and I'm kind of short and pudgy so she towers over me, so imagine us walking together, or her on my sofa where she takes up all the space and I can hardly fit myself in. Because truth be told she's got quite a big arse and arses tend to be the things that take up all the space.
So how this all relates is like this. We were in my flat on Monday night and she'd just got back from Italy and she came round, and we met up in Highgate, actually I ran there, and when I got there I was exhausted, I mean I was spent, that's the word, it was another one of those horrible icky burning days where the heat seems dry and gets under your skin and pricks at it, and when I'd finished my run in Highgate I was just panting and groaning and trying to get out of the sun and squinting and bemoaning the fact I hadn't brought my sunglasses with me, then I see her in her magnificence, in some perfect blue chiffon dress, and then we walked back to my place through the Fitzroy Estate which is this really expensive bit surrounded by Hampstead Heath and we were kind of comfortable, at least I was, although I was still hot and bothered, and I was looking her up and down a bit and she was making me kind of horny, but you see the thing is, the thing is that I didn't want to be spending time with her really, I mean she couldn't really understand me when I spoke to her and we don't have that much of a connection, and I suppose I was probably just having an eye on the sex, and what does that make me? Truth be told, I hadn't been all that happy to see her.
So we go to M & S to pick up some dinner on the way. We agree on pesto with tuna right, but they don't have any pesto left, so she suggests just cherry tomatoes with tuna, and I thought that was a nice idea so we went with that and we bought a baguette for bruschetta and we made our way back to mine.
Now I quite like a cigarette now and then, although I never buy my own. And she's a smoker though she's always complaining how expensive they are and whenever I ask for one she just tells me to fuck off, but this time I was thinking about a nice cigarette after dinner and so I asked her if I could have one and because she was being all nice and accommodating she said yes. Because I'd taken her to the airport a month ago probably.
Here's the next thing. I've got a roof terrace and it's quite big and though I don't use it much I keep the doors open certainly in Summer to let the air in and it just makes the flat feel more open, but whenever Scarlett comes round we smoke on the balcony. And then there's all the times she just stubbed the cigarette out and left it on the party wall when I kept asking her to put in this empty cellophane pack that Tesco uses to package their walnuts, and this girl is so fucking lazy that it's too much for her to put her dead cigarette into the bag so it's not just lying about and can be blown about and maybe even on to the below balcony. Lack of respect, right?
Dinner was good although there's not much space to sit in my lounge and she has to sit on the side of the table and I've got two computer screens and one of them protrudes into her space but she never seemed to mind and then we go out for a cigarette and maybe it's because they're not the normal ones that I don't really enjoy it – usually she has Pall Mall I think, but these ones were Camels -- and I just stub it out in one of the flower pots, but carefully, so that if I want to finish it later I can do so, because it can be quite nice to forget and then remember you've got an unsmoked cigarette waiting for you and can go out and smoke it and maybe enjoy it more than you did the first bit.
Then I go back in. And she just plonks herself down on the couch, and I was knackered and I wanted her to tickle me and massage me and she point-blank refused and wanted me to do the same, and I was just getting pissed off with her lying back like a lump of lard expecting me to see to her needs whilst she's on Instagram and whatever the rest of the bollocks she pisses her life away on, plus this guy calls her who she's been texting asking her if she wants to meet tonight, and she'd already told me that it would just be sex with him, and then she actually answers and has this really awkward conversation saying she's with her friend (me) and she'll be a couple of hours and we're just chatting, (of course we're just chatting), and I'm getting a bit fed up and I'm horny, fine, I want sex, but I don't feel like initiating, and this girl's got a real attitude sometimes, and it was all teetering on a tight rope until my glasses fell off my face onto the couch and then managed to fall between the crack between the two bits of the sofa (because the sofa is a divan plus a foot stool) onto the floor and I had to pick them up there and then or I'd forget about them, or possibly they might even get crushed, but when I try to pick them up, she refuses to move, doesn't even acknowledge it -- is she trying to piss me off on purpose, I don't know -- and then I have to start getting forceful, adopting a serious tone of voice, like you do with a child to show them you mean business and she still doesn't move until she eventually does, and I pick them up, but by then I've lost patience and I pretty much tell her she can leave, there's not point her being here and it gets a bit ugly and she gets up and within ten minutes she's gone.
Don't think I'll ever speak to her again though. (Actually I didn't shout all that much.)
That's not the point. This is. I kept smelling this dirty wood smell, like someone was having a barbecue, but it was far too late to be having a barbecue and I don't know what I was thinking, whether I'd concluded one way or the other whether someone was or wasn't, but I kept smelling this thing wafting up and so I went around the flat checking the hob and the toaster and the oven but there was nothing, then out on the terrace and the smell was more inside than out, but eventually I left it and went to bed.
Usually I wake up loads of times during the night right, but the first time is usually about four/five hours after I've gone to sleep. And then I'll go for a piss and go back to sleep. So if I go to bed at 11, I usually wake up about 4.
I'm in bed and in that half-sleep, conscious of not really being conscious, not really knowing where I am, and then I awaken. I remember that feeling of everything starting to make sense, it all happens in an instant, but you suddenly remember where and who you are, and then I look at the clock and it's 2 am. Something feels funny, a bit off. Don't usually wake up at 2 am. But that's not it even. It's something else. I get up to go to the toilet and as I'm walking to it I must have seen them, then and there, because I didn't know they were there until I saw them, I hadn't really smelt anything, right, and I go out into the lounge and the roof terrace is in flames, proper flames, licking towards the sky, much more than you'd get even in a bonfire, and there is really not  much to do but to get water and pour it out and for some reason I decide to take the thing that holds the rice in the rice cooker and I get it and run to the tap in the bathroom and as soon as I pour it on the flames they start to go down. No panic. I only need to douse them about five or six times and they're out. 
The smell wasn't really that bad. I managed to sleep.
But it was the cigarette. It must have been. I swear I put it out, but it must have caught alight or hit against something as soon as I'd put it in the plant pot in the first place, the side of the pot maybe? I don't know. I only just noticed that the flower pot is gone, decimated, not a shred of it left extant. As for the cigarette...
So I sent Scarlett a photo on WhatsApp, thought she wouldn't respond actually but she did. Anyway, there's the whole getting-it-repaired shit to deal with and we're supposedly covered for fire and the decking needed replacing anyway. So don't go telling anyone that I started it, I mean what difference, and everyone lies about these things though they probably shouldn't. Who in their right mind tells the claims assessor they left a half-lit cigarette in 90 degree heat. Yes I'm a liar but so are you all too.