The Tinder Date (Tinder is the night)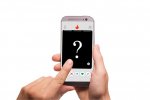 Wed, 28 Dec 2022
In the evening I go on a Tinder date. This is the first time I have ever done anything like this in my entire life. Not so long ago I used to joke with my wife that it was a pity we had missed out on online dating. I thought it might have been an amusing experience. I said this, of course, from the rather superior standpoint of somebody who was enwrapped in the cotton wool of a long-term relationship. I'm not doing this to find a woman, a proper relationship or anything like that. I'm doing it because I want to feel attractive. I want the reassurance that comes with the notion of someone being able to look at a still image of me and swipe right. 
A couple of days ago I downloaded the Tinder app and followed the instructions. I dug out a handful of what I considered to be presentable photographs of myself, cropped them so that my missing hairline was absent from the frame and wrote what I considered to be a witty couple of paragraphs about all the amazing things I had done and was about to do with my life. I told Tinder I wanted a woman no older than myself and no more than eight years my junior. And then I was pleasantly surprised to discover that dozens of potential matches immediately formed an orderly queue for my favours.
This is when I realised what a completely superficial, fickle and thoroughly undesirable person I really am. Within moments my index finger had taken on a mind of its own. No matter if the person presented to me on screen had won the Pulitzer Peace Prize or had saved the lives of a boatload of asylum seekers adrift in the channel, she was going left if I didn't like the look of her. Similarly, it was of no concern to me if she slaughtered lambs as a hobby or chewed on babies feet for late night entertainment, she was going right if she had blonde hair and was relatively busty. 
Anybody sitting on a horse was immediately dispatched left. As were any mountain climbers. Joggers. Women who made that bizarre pouty face at the camera were also consigned to Reject Land. Anyone too fat and anyone too thin quickly bit the dust. And in order for me to swipe right on any woman clinging to a dog or a cat there had to be extenuating circumstances, i.e. they had to be blonde and reasonably busty. 
As I am sure is the case for most people who use dating apps, all of my decision making was done at breakneck speed that relied purely on instinct. Left. Left. Left. Right. Left. Left. Right… Hang on a moment. No… left. Left. Left. Left. Left. Right. Right. Left. Left. I swear that it is easy to spot a Tinder subscriber or an habitual nose-picker in a crowd. They are the ones with RSI of the index finger. 
Eventually there was a fanfare of sorts. This noise, I discovered, indicated that Tinder had located my first 'match'. Somebody I had swiped right on had also swiped right on me. I could almost hear the wedding bells.
Her name was Susan. She was 52. She had a blonde sort of quiff which made it look like she was into 1950s rockabilly. And she had large breasts, which she seemed to have little problem making the focal point of every single profile picture. But, I was relieved to learn, there was more to her than this. She lived in South London and was looking for a LTR (I had to Google this). She worked as a teacher and wasn't into ONS (I had to Google this, too). And she was vanilla (which, again, I Googled but wasn't entirely convinced that 'common favour of ice-cream' was what she was referring to).
And then there was an immediate message from her. A chirpy 'Hi!'. With an exclamation mark. A greeting from someone who was obviously very pleased and excited to be making my acquaintance.
There was an equally effervescent 'Hi!' from me. Note the exclamation mark. And a 'How you doing?'. Sort of a bit like Joey from Friends. 
"I'm good! How about you?" An exclamation mark and a question mark. All good stuff.
A "You look very nice" from me. It may be my first ever Tinder flirt but I reckon I'm doing OK. Taking to this like a duck to water.
"You look very handsome." That was unexpectedly forthright. Should I return the favour by telling her that she has very nice looking breasts and a top quiff? No. She probably knows this already. 
"I think you've mislaid your glasses." See what I did there? A little bit of modesty interspersed with an unthreatening stab at humour. She must be wondering what's hit her.
"LOL!" Oh God. I hate people who say 'lol', especially if they stick it at the end of something they've written. It's as if they're saying: 'I just said something extremely funny. And just in case you failed to notice that I said something extremely funny I'm going to reinforce its extreme funniness by demanding that you laugh out loud at my devastating James Abbott McNeill Whistleresque wit'. You wouldn't, for example, hear stand-ups saying: 'I'm not saying my mother-in-law's fat but she has her own post code… Laugh out loud!
'LMFHO.' Somebody once told me that this meant I was laughing my fucking head off. Perhaps I'm being a little too over-effusive?
"Haha," Hmmm. Not sure about this all of a sudden. I can't imagine what it would be like if we'd just met in person and the last few sentences had been the sum total of our interaction. It would be downright odd.
Still. Let's not throw the babe out with the bathwater. See what I did there? I'm obviously a natural at this.
"I hate this online dating thing. I'd much rather meet in person." Now I'm affecting the slightly weatherbeaten demeanour of a Tinder veteran, somebody who has obviously been paddling around in the murky waters of the online dating experience for far too long and has grown bored with its well-worn mechanics.
"Yeah." Mental note: she says 'Yes' with an American accent. "Me too.".
"Well why don't we meet up then?" Am I really suggesting that I meet up with a total stranger on the basis of six filtered photographs, some blonde hair, some large breasts, some ice-cream flavouring, and an ONS and LTR. Isn't the inherent desperation of such an invitation blindly obvious and as such completely unattractive?
"I'd like that." How very unattractive. This person wants to meet up with a complete stranger on the basis of six photographs that have been cropped to hide his hair loss, the complete lack of any ice cream flavouring and a solitary LMFHO. She hasn't even asked what I do. Although in fairness it tells you in my witty Tinder profile. 
***
At her suggestion we agree to meet at seven at a Wetherspoon's in Shaftesbury Avenue. Although I'm wondering why anybody would choose one of these places as venue for a first 'date'. Breakfast at Tiffany's it ain't. As per usual I'm about an hour early so I sit in the window of the pub opposite taking dabs of MDMA for Dutch Courage and drinking lager shandies. I don't want to be drunk before I even meet my future wife but there's always the chance that the MDMA might encourage me to fall in love. Perhaps she'll want some too or maybe she'll be another in the endless procession of women I keep meeting who carry a supply of cocaine in their handbags. I keep a careful eye on anybody who enters the Wetherspoon's. A frequent: Could it be her? Oh no! I hope not! And an occasional: Is that her? Jesus! I'm punching well above my weight!
At about 6:55pm I wander self-consciously into the venue. Not too early. Not too late. There are a couple of hundred people sitting at tables or in booths. I could be wrong but the place looks like it might once have been a church or perhaps a cinema or bingo hall. As a result the acoustics render conversation nigh on impossible. This, however, does not seem to bother the inhabitants of the building, who seem unconcerned by their involvement in a competition to see who can shout the loudest. Men shout at their wives and girlfriends. Women shout at their husbands and boyfriends. Same sex couples shout at their same sex partner. Spittle is routinely showered as an occupational hazard. 
I find Susan sitting alone at a table and take an inadvertent step backwards. She does something similar from a sitting position. I recognise her from the blonde quiff that makes her look like she is into 1950s rockabilly. I also recognise her from those large breasts, which are displayed as prominently in Wetherspoon's as they are in her profile pictures on Tinder. All three of these features I am already familiar with. What I am unprepared for, however, is the fact that the rest of Susan seems to be in proportion to these features. In person Susan is not exactly a blonde woman with large breasts. She is more a large blonde woman with breasts that are appropriate in size and volume to a woman of her stature.
From the ensuing silence I can be sure that Susan is also making a few mental calculations of her own. She's probably realising why all my Tinder profile pictures were cropped at the forehead. If she was looking for a man who could enjoy her love of 1950s rockabilly – perhaps even occasionally share a comb with – then I am most probably not that person.
"You're a lot thinner than you are on Tinder," she says. 
"And you're… You look exactly the same as your's." I reply.
That look of synchronised disappointment between us makes conversation impossible for a few moments. So I do the decent thing and walk to the bar and get us drinks.
***
Susan spends the rest of the evening with her mouth hanging open. It hangs open as I regale her with a detailed account of the events of the last few months. I even manage to sob a couple of times. A great first date for her. Exactly what one is supposed to do in such a circumstance I am sure. Look out ladies.
Susan's mouth continues to hang open when the food arrives, which I ordered using the Wetherspoon's app on my iPhone. All very Captain Spock in Star Trek visiting, erm… Wetherspoon's. And there is lots and lots of it. Piled high on the plate. Freshly fried from frozen. If I sound superior in my alliteration it's because I am. However, I can have no complaints when it comes to the bill. Wetherspoon's must surely be the only eatery which is so cheap that it actually owes you money once the bills have been totted up. 
***
When it's over we walk back to the tube together. We stand outside for a few moments and share a surprisingly passionate kiss for two people who probably won't get engaged at any point in the near future. The salty taste of Wetherspoon's freshly frozen fries present in both our mouths cancels itself out. We agree to meet again on the understanding that we never will. 
***
Later I'm sitting at home and receive a message from Susan:
Her:  If you weren't so obsessed with your wife I'd have fucked you tonight.
The message is accompanied by a picture of Susan's naked breasts. Is this what strangers do nowadays? Is this what my wife does nowadays? 
Apparently, so Susan informed me earlier this evening, men are quite partial to sending photographs of their unfettered penises to women on dating sites. Is this what I should be doing to return the favour? I think I need to get some advice. I Google the number for The Samaritans.