Under his hat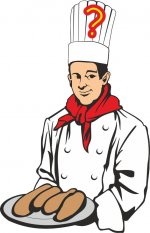 Wed, 25 Jan 2023
Culinary mixtures,
and complementary flavours;
anthropomorphical avant-garde
creative creature:
'hair-raising' mentor
(or 'puppeteer'?)
(look under the cap!)
renegade rodent saves from the trap
of the malicious bully's greedy folly.
Witty, charming frolic
of a restaurant kitchen rat-race
and final deliverance with the support
of his great extended family and friends
– called a 'mischief'* didn't you know?
*collective noun sometimes used
[IP: prose or poetry about OR inspired by your favourite film/movie
without mentioning: The title, Any actors names, he FULL name of any characters. Any commenters on the pieces please make your guess as to the film/movie's title]
I wouldn't say this is my favourite film of all, but one enjoyed enough to borrow to rewatch this week!