Chasing Down the Holidays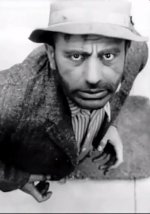 Mon, 27 Dec 2021
1 likes
He was standing outside the Woolworth's on 86th and Third; putting on his gloves like he was in one a them Hitchcock movies and something sinister was about to happen. When he reached into his swag bag and come up with his weapon of choice I knew it was all over for me.
I ducked inside my overcoat and let out a yelp.
"Ho! Ho! Ho!" he says. "Merry Christmas! Ho! Ho! Ho!"
Ho, ho, ho's and ringing bells are a hangover's worse enemy this time of year.
That damn bell sent me reeling down Third Avenue in the direction of the nearest tavern. Which —  in this town — is every third doorway. The walk went easy on my aching back and fallen arches. Laugh if you want, but it kept me away from Nazis and kamikazes for four years. Hey, don't look at me like that. The home front was happy to have me. People still like having their shoes shined, you know. Funny how two fallen arches and a herniated disc — from the time me and Timmy Mosley tried to snatch a beer keg from one of Jacob Rupert's beer trucks — could end up keeping my feet firmly planted in a jungle that ain't full of snipers and mosquitos.
As to that beer keg, I didn't figure ol' Jacob would miss it — seeing as how his Yankees just won the '36 World Series. And judging on how fast our knees hit the ground, we didn't figure a beer barrel weighed no five hundred pounds, neither. Boy, did that driver and his helper give us one heck of a walloping. These days I'm sticking to apple carts and pinching pennies from the poor box. What? Ah, boo! to you, too. A fellas gotta earn a living you know. Takes more than shining shoes to keep me from getting tossed from Moe's flop house.
As I planted myself at the bar on my favorite stool I surveyed the surface for any sign of abandoned suds.
"Eyes front, Muldoon," says the bartender. "Ante up or out the door you go."
"I was just looking," I says. "Short beer. And here's my note that says I'm good for it. Written by me own mother in support of a trustworthy son."
To Whosit,
For your consideration. He ain't never welched on a deal unless they had it coming.
His ma
"As a man with Welsh roots I've a good mind to bury you where you stand. But seeing how it's almost Easter I'll let the insult pass and give you your short beer. And don't go asking for no shots."
"Easter? What happened to Christmas?"
"Oh, Christmas was here. But it's come and gone. It missed you very much and sends its warmest regards in the hopes that you'll sober up enough to enjoy its company next year."
"Next year? Then why's Santa ringing his bell outside the Woolworth's?"
"I don't know what time zone the hootch got you livin' in, Muldoon, but when I walked past Woolworth's this afternoon, the Easter Bunny was doling out jelly beans to the kiddies. Santa? He's yesterday's news. And if it helps to level your head I'll throw in the shot. Consider it a belated Christmas gift. Then you go back to Moe's for a good night sleep."
"Thanks, pal. Do you mind if I sip at it real slow until I catch up with the times? My nerves is a little rattled."
"Sure, Muldoon, sure."
Photo courtesy of Wiki Commons: 
https://commons.wikimedia.org/w/index.php?search=suspense+&title=Special...