The Ghost of The Bird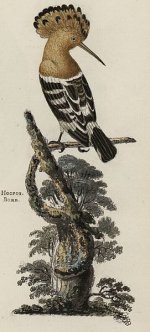 Sun, 25 Sep 2022
3 likes
You cannot know every one of my secrets,
my mouth refuses to speak them all. 
But I have read that if you take a hoopoe's heart
and steep it in myrrh and wrap it, once complete,
in hieratic papyrus and place this packet
upon my belly whilst I sleep -
then, then it is said that I will rattle every bone.
Though maybe not in my own words --
perhaps those of the ghost of the bird;
a song of tales, hoo-hoo through the night.
And in the morning, I will not remember 
my dark heirlooms or the wight of the crested hen,
you will ask me if I am hiding them in poems
and I will tell you no, not ever again. 
 
https://soundcloud.app.goo.gl/PcUz6orpkCFYQ2HBA
Image is from here: https://commons.m.wikimedia.org/wiki/File:Hoopoe_bird_watercolour.jpg#mw-jump-to-license