Woman In The Mirror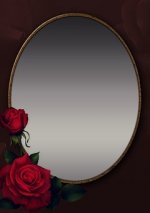 Sun, 05 Jan 2020
1 likes
I gaze at parallel image
smiling back at me,
those sparkling eyes
full of age old wisdom,
we are like two separate
entities though entirely whole,
she has aged yet I have not...
well! Maybe in body, but mind
is still that once upon a time teen,
a seeker of thrills that's what I was;
eager with anticipation like voyagers
discovering new lands.
She replicates me...yet is like a stranger,
her whirlwind has slowed down hidden
behind childhood petticoats once worn,
hiding trivial modesty of what's beneath,
my inadequacies such as they are,
retreat while mind chatters away
on diverse matters, some tedious
while others are agreeable,
leaving me to unwrap thoughts like
removing pretty wrapping paper,
discovering the surprise inside;
excitement at yet another creation unfolding,
my shortcomings for a moment forgotten.
Pixabay free image.