Roy Batty (Tears in Rain)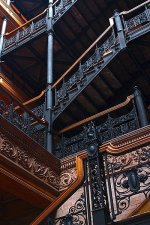 Tue, 01 Jun 2021
This is a tribute to Roy Batty played by the late Rutger Hauer from one of my favourite movies - Blade Runner (1982)
https://bladerunner.fandom.com/wiki/Roy_Batty
Stoical, silicon android eyes
of a beholder beholden,
only to what's real.
Where consciousness ends
and subconscious begins.
In a twilight, insular world,
where synaptic neurons fire,
a debauched Off-world for hire,
in the murky light of Hinterland
at the border of our sanity.
A man tripping, slipping, falling,
an arm outstretched, reaching,
clawing, recalling its prey,
an act of contrition,
amongst many heinous crimes.
Rain falling, pounding, watching,
a desperate, disparate struggle
decided by a nemesis of fate.
A replicant killing machine wandering
through its corridor of existence.
You sought forgiveness,
redemption from your maker.
Science marvels at creation,
oblivious to moral dichotomy
and your light burned.
Twice as bright, half as long,
you burned so very,
very brightly, Roy,
you did see things
people didn't believe.
Attack ships on fire
off the shoulder of Orion.
C-beams glittered in the dark,
near the Tannhäuser Gate,
all those moments lost in time.
Time to die.
Image free to use at
https://commons.wikimedia.org/wiki/File:The_Bradbury_Building_from_the_i...