A Letter To Remember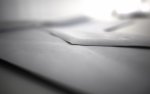 Tue, 25 Jul 2017
They arranged to meet at ten past six, in the pub round the corner from where Andie lived.  Susie got the round in, and after they sat down at a table she said, 'You scared the bejesus out of me on the phone and you look like death.  What's happened?'
Andie fished in the pocket of her jeans and pulled out a small, square, slightly crumpled white envelope.  She held it out.  'Here.  This was on the kitchen table when I got home.'
Susie looked at Andie's name, neatly written in black biro.  'Peter?'
 Andie nodded.  'I don't know where he is.  I took the kids round to Mum's, told her he'd been held up at work and I'd made arrangements.  Here.  Take it.' 
'Are you sure you want me to read it?'
'No.  I don't want anyone to read it.  But I need to make sure it says what I think it says.  I mean, that it's actually there, in black and white.  Oh, don't look at me like that.  Just read the bloody thing.'
Susie took the envelope.  She extracted a single sheet of thin white paper, written on both sides, and looked down at it. 
'Tell me what it says,' said Andie.
Susie looked up.
'Tell me what it says.  Read it aloud.  And then I'll decide what to do.'  Andie shivered.  'I don't think I can go through all this again with him, Susie.  I mean, I love him, but I just don't think I can go through all this with Peter again.  It's not fair on the kids.'
Susie read:
 Dear Andie
This isn't easy to write and you almost certainly won't believe what I'm going to tell you.  My Mum and Dad have come back.  I know you'll say it's not possible, the dead can't come back, but they have and they say they can change everything.  We can go back together, me and them, to my ninth birthday, the day before it happened, the last day I had with them.  They say this time, things will be different.  This time, it won't happen, and I can grow up with my Mum and Dad.
I have thought about this over and over, because as far as you and the kids are concerned, it means we'll never meet and therefore the kids will never exist.  Mum and Dad say I won't remember anything.  They're absolutely definite on that. If they weren't I don't think I could bear it, knowing I'd taken the children's lives away. But Mum and Dad say they won't have lives, they will never be, so I'm not taking anything.  They've promised there will be no pain for you because you won't remember the kids either.
Mum and Dad told me I needed to be sure, absolutely sure, and if I was, to meet them at a special place at half past six.  I am sure, Andie. Wouldn't you do it, if you could be certain it wasn't going to hurt anybody, because the people it might hurt either wouldn't exist or wouldn't remember?  Wouldn't you grab that chance to start all over again, and maybe have it turn out better? 
Mum and Dad say things change quite quickly once it's all in motion.  It only takes a few minutes.  I do love you, Andie.  I love the kids.  But this is my chance to live a proper life, without the fear and the pain and the heartache.  Maybe it's selfish.  I'm sure it is. 
I honestly don't know why I'm writing this. You'll probably never get it, because if we don't meet I'll never write it.  I suppose, deep down, I still don't really believe the whole thing, and maybe I'll need this letter, when it doesn't happen, to show to the doctors, to help them decide what treatment I need this time.
Be happy, Andie.
Peter.
Andie said, 'I just came home and there it was, on the kitchen table.  It scared the shit out of me, Susie.  I mean, who is this guy?  I don't know any Peter.  And apparently he's been inside my house.  I mean, that's serious stuff.  Kids?  I mean, kids?'
Susie put the letter in the envelope and handed it back to her.  'Any ideas at all who it might be?  Someone at work?  It's stalking, Andie, and he sounds unhinged.  You should take it to the police straight away.'
Andie put the envelope back in her pocket, and then paused, frowning, her fingers feeling for something in the fabric.  She shook her head and looked out of the window towards the pub garden, gloomy in the darkening clouds.  'Oh bloody hell, it's going to piss it down.  I didn't bring my brolly.  Come on, we'll be late to the restaurant and you know what Sheena's like if she's kept waiting.  Her email said table booked for seven o'clock, and she put it in italics.  I mean, italics.'  She rolled her eyes.
'I can imagine.' Susie grinned.  'At least it wasn't capitals.  In letter writing days she'd have probably underlined it in red ink.  Or maybe green.'
'Probably.  You know, sometimes I miss getting letters.  When was the last time you got a letter?'
'A handwritten one?  A proper one?  No idea.'
'Me neither,' said Andie.  She looked thoughtful, and her fingers played over her jeans pocket.  After a moment she shook her head again.  'No,' she said.  'Can't remember the last time someone wrote me a letter.'
 Picture:   http://tinyurl.com/y89ucxy3